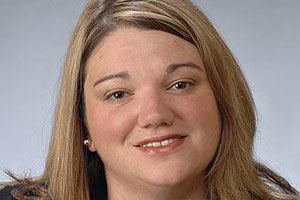 Children in the United Kingdom soon will be seeing a lot less of the Marlboro Man, thanks in large part to the work of Kogod School of Business professor Wendy Boland. Her work with three colleagues was used by antismoking advocates in Britain to push for a ban on point-of-sale tobacco advertising in the U.K. The measure passed both houses of Parliament. 
The tobacco industry maintains that its ads aim only to entice smokers to switch brands, not to prompt nonsmokers to pick up the habit. But a paper published last year by Boland and three colleagues in the journal Addictive Behaviors argued that cigarette ads do prompt some adolescents to start smoking.
The study showed print ads for cigarettes and other products to children from seven to twelve years old. Researchers asked them if they understood the product, understood the brand, or understood both the product and the brand. When they were shown cigarette ads, the majority were aware only of the product, not the brand.
"Because they just focused on the product, everything cigarette companies were saying—commercials are just teaching people about brands—wasn't actually the case," Boland explains. "They remembered things like Tropicana orange juice, but they didn't remember Camel cigarettes, they just remembered cigarettes."
Martin Dockrell, director of policy and research for the U.K.-based nonpro?t Action on Smoking and Health (ASH), used the paper to lobby for legislation to ban point-of-sale tobacco advertising.
"The tobacco industry's main line of attack on the bill had been that there is no evidence that tobacco promotions lead young people to smoke," says Dockrell. "This study helped to nail that lie."