Science
Sustainable Earth Class Plants Experimental Garden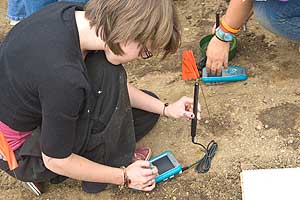 Will a diverse ecosystem be more productive than a less diverse one?
Professor Kiho Kim's Sustainable Earth class planted a garden outside Beeghly Hall that it hopes will help it find out.
The University College freshmen in the course planted peas, wheatgrass, and radishes (three different species of plants) that they will let grow for a month. The students will be tracking the plants' progress, as well as watching to see what effect potting some of them will have on the garden's diversity.
The students planted each species alone, each species alone in pots, and multiple species in pots.

"We're going to see about the production of the plants and if putting more than one type of plant in the ground will determine growth," freshman Candice Allouch said.