Journalism
J-Lab on Cutting Edge of Journalism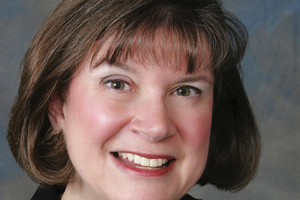 J-Lab: The Institute for Interactive Journalism is a news incubator whose revolutionary approach encourages citizens and journalists to use digital technologies to develop new ways to participate in public life.
To understand the J-Lab method, take a look at ProPublica and Longshot magazine to see why they each won a 2010 Knight-Batten award. J-Lab, a project of the School of Communication, administers those awards, which reward information and news innovations that boost participation in public issues.
"We tend to reward the behind-the-scenes innovation that made something new happen," says Jan Schaffer, J-Lab's executive director. "This year, we awarded ProPublica for its assignment desk, which [uses] crowdsourcing in all its stories." Unlike most journalism awards that recognize a particular story or a series of stories, the Knight-Batten awards "rewarded the very systemic way that ProPublica gathers data, reaches out, recruits the data, validates the data," said Schaffer.
Award winner, Longshot magazine (formerly 48 Hour magazine), produced a 60-page magazine and Web site in a weekend in May 2010 using, "little more than Twitter, coffee, grit, and more than 1,500 submissions collected in just over a day," reads a J-Lab press note.

Seeding citizen media
J-Lab's innovative projects and grants also seed participatory news experiments.
Its Networked Journalism Project, funded by the Knight Foundation, made news when a member organization, TucsonCitizen.com, was one of the first media outlets to report on the shootings at a January 8 political event in Tucson, Arizona.
"Gabrielle Giffords shot in head in Tucson," read a blog hosted by the site, according to J-Lab editorial director Andrew Pergam.
The Tucson site, a small operation that specializes in aggregating local news, suffered multiple server crashes from the overwhelming load of visitors seeking details. Editor Mark Evans kept rebooting the system, updating between crashes, while staffers posted stories on social media sites and used other channels such as Twitter, Pergam reported.
The Networked Journalism project funds collaborations between traditional news outlets such as the Pittsburgh Post-Gazette and the Oregonian with hyperlocal sites like TucsonCitizen.com.
J-Lab played a critical role in a $2.4 million, three-year grant the William Penn Foundation recently awarded to Temple University. Penn asked J-Lab to do a media scan of Philadelphia, which in addition to traditional media, found 260 blogs and Web sites, 60 of which had "some journalistic DNA," said Schaffer.
With its grant, Temple will launch a university center to support J-Lab's recommendations to create an independent public affairs news site and encourage collaborations with existing sites.

The new competition
Schaffer sees financial support from philanthropic organizations as motivated by a desire to build civic participation rather than a desire to save journalism.
"I like to say that collaboration is the new competition," Schaeffer said. It's perhaps the most significant among a variety of emerging trends, she noted:


Increased participation of creative technologists. Computer programmers, database builders, and other technologists are helping change the face of journalism.
The rise of statewide ventures. Many are investigative-oriented organizations based in state capitals.
The growth of university-based news sites. Prime examples are Mission Local at the University of California–Berkeley, Madison Commons at the University of Wisconsin, and GrossePointToday at Wayne State University.
"There are not enough resources to do the me-too journalism we've been doing that has no added value," Schaffer said. "That's true whether you're covering cops or courts or sports . . . We can't afford to send multiple sports writers to cover the same story anymore.
"How do you sensibly redeploy [resources] to serve the public better? That requires a different mindset," said Schaeffer.
The other side of the coin is the perspective of news consumers — and a changing definition of news. Readers want to take part in forums, to comment. Techniques such as crowdsourcing let them help shape a story, and civic participation can turn into active media participation by citizens who create their own Web sites.
"The conflict frame that we use to define news is not very meaningful to people," Schaffer says. "People don't want to see fighting matches anymore. They see it all the time on the cable television; they see it on the talk shows. It's not very productive, it doesn't solve problems, and I think people are tired of [it]. The question is, do journalists even know how to validate consensus? I don't know that we do."