Communications
Ketchum's Mindfire a Sure Fire Hit for SOC Students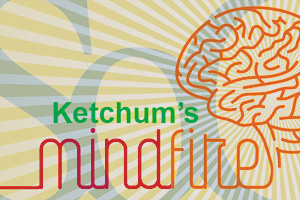 AU's School of Communication (SOC) is one of 25 hard-driving communication's schools tapped to participate in Ketchum, Inc.'s new Mindfire program—a crowd sourcing tool that lets students pitch creative solutions to clients' real-life challenges. The surefire match acknowledges SOC's success with hatching big ideas.

Public communication professor Pallavi Kumar, who worked in Ketchum Public Relations' healthcare practice, helped bring Mindfire to SOC last fall. She notes it's a great opportunity "for students who can't fit an internship into their schedule or who are trying to gain experience to land an internship."

Launched in 2011 by the global public relations and marketing agency—whose clients include FedEx and Ikea—Mindfire pits SOC students' ingenuity against that of Yale, Duke, Johns Hopkins, and Boston University students, among others. Participants are encouraged to submit at least four ideas a month to compete for cash prizes and networking opportunities. Three SOC students have already racked up wins.
Ketchum posts several weekly challenges related to clients' campaigns—the confidential details are available only on a password-protected website. Students (up to 20 per school) can post short responses and weigh in on other participants' suggestions. Winners accrue points they can redeem for career coaching, job training, and cash prizes. 
Sixteen SOC undergrad and grad students are on board this year. Among them are senior Emily Greenberger, who won a $100 Mindfire challenge in December. "Ketchum expects wild, boundless ideas that would shake the world—or at least the target audiences," said Greenberger. "It's like playing extreme PR—nothing is too big or too crazy for them.

"Winning a challenge was huge for me. It [affirmed] that I'm in the right field and that I could fit in at an agency like Ketchum," added the public communications major.