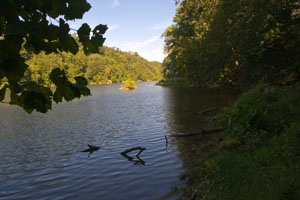 American University junior Daniel Pasquale has received an Environmental Protection Agency (EPA) fellowship, and he's set to begin work on an extensive agency-supported research project this semester. This is a notable achievement, one of approximately 40 research fellowships of its kind awarded by the EPA this year.
Research Opportunities
The fellowship will provide about $50,000 to Pasquale for tuition, equipment, books, travel, and other expenses. This is part of the EPA's Greater Research Opportunities (GRO) program for undergraduates conducting scientific research on the environment. Pasquale's research will include monitoring bacteria levels in the Potomac River—both after rainstorms and during dry periods. He'll aim to determine the impact of combined sewer overflow events on the river's health.
Pasquale will work under AU environmental science professor Kiho Kim, with potential assistance from other university professors. In addition to his research, he will do an internship with an EPA office this summer.
"When I was applying, I thought, 'It's going to be a bit of a longshot. But I won't have any chance of winning if I don't try. So I might as well just apply to it, and see what happens.' And it turned out for the best," Pasquale says.
Finding His Passion
Pasquale is originally from Newton, Massachusetts, and he's had an interest in environmental issues since he was a child. He considers himself an outdoorsman, running cross country in high school and vacationing on Cape Cod.
During his freshman year at AU, he enrolled in professor Kim's University College-Sustainable Earth course, which offered numerous experiential learning opportunities around Washington. The class helped build a green roof and took trips to the State Department and the National Geographic Society building. Students also did a clean water paddle picking up trash along the Potomac River, a project that proved particularly memorable for Pasquale. He decided to major in environmental science, with a minor in economics.
"I'm definitely interested in trying to balance the demand for economic growth with the need for environmental sustainability and stewardship," he says.
Pasquale has also promoted alternative transportation, and last year he served as director of the student government bike lending program. Along the way, he deepened his knowledge of ecology and studied seminal texts in the field, including An Inconvenient Truth by former Vice President Al Gore and A Sand County Almanac by author Aldo Leopold.
Remarking on Leopold's book, he says, "We need to think of the bigger picture when we think of environmental issues. We need to look at them more holistically. We can't just think about humans as being dominant over the Earth, but rather as part of the global community of living things."
Following Through
In the age of Twitter, Instagram, iPads and iPhones, technology is constantly diverting the average student's attention. But Pasquale's advisers have been especially impressed with his diligence and concentration.
"He just doesn't give up. And that's a really impressive quality, because there are so many distractions as a student. He's just very focused," says Joan Echols, who helped Pasquale with his application essays in her capacity as Office of Merit Awards associate director.
"He wasn't the loudest student in the class. But he was very thoughtful and obviously very bright," Kim says. "One of the things I appreciate the most about Dan is his ability to follow through on things."
In planning for his career, Pasquale hopes to combine research and advocacy work on environmental issues.