Communications
Students Awarded National Association of Black Journalists (NABJ) Student Projects Fellowship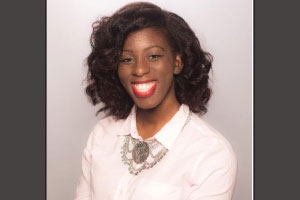 Two members of American University's Association of Black Journalists (AUABJ) experienced the opportunity of a lifetime when awarded an all-expense paid fellowship to NABJ's national convention in Minneapolis, Minnesota.  Held annually, the National Association of Black Journalists (NABJ) convention attracts more than 3,000 journalists, media executives, public relations professionals and students for their various professional development sessions, networking during events, exploring employment opportunities and celebrating one another during various award ceremonies. As noted on NABJ's website, "for one week . . .aspiring journalists can receive invaluable real-life newsroom experience and produce daily coverage of the convention; produce stories for the NABJ Monitor [the convention newspaper], NABJ TV, NABJ Radio and the daily news web site"  when awarded the Student Projects Fellowship.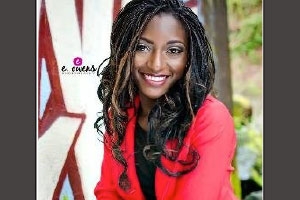 Congratulations are in order for Brianna Williams, President and Founder of AUABJ and Merdie Nzanga, member of AUABJ, for winning the prestigious fellowship that is sponsored by corporate partners and awarded to 30-32 students annually.  Brianna worked with graphic design, supporting the copy editing and layout team.  Her typical day included: arriving in newsroom at 9am, producing stories, editing content, incorporating graphics and finally publishing the paper and website around 11pm.  Brianna mentioned that she applied to three different teams, "while the program is competitive, the application requirements were easy to meet."  Brianna truly enjoyed her experience interacting with mentors from the New York Times and Washington Post, developing long term partnerships and increasing her skills on the spot. When asked about her ability to attend the conference as a graduating senior from AU's journalism program, Brianna felt "Student Projects provided a different experience - working in the newsroom alongside people with different levels of experience - which is just as great as attending the conference". 
Merdie Nzanga, also a journalism major at American University, was part of the Multi-Media/Online team during the national convention.  She happily submitted her resume, 5 samples of her work, 3 references and an essay on why she should be selected for NABJ's Student Projects. For the first time during her college career, she live-tweeted during the NABJ elections in addition to covering stories for the 40th anniversary, community events throughout Minneapolis and convention updates. Merdie remarked that working alongside mentors from the Los Angeles Times, CNBC and the New York Times "was a great experience that helped her develop thick skin as well as sharpen her writing skills."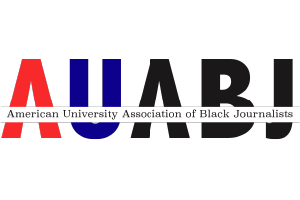 American University's Association of Black Journalists is a professional organization with the purpose of  providing communicators of color, not just Black or African-American, with the opportunity to succeed in a professional environment. AUABJ became an official student chapter in April 2014 and includes members from various majors – even those with majors outside of communication. Club meetings are typically held on Tuesdays and interested students should request more information via email americanuabj@gmail.com.
National Association of Black Journalists (NABJ) will host a joint convention with the National Association of Hispanic Journalists (NAHJ) in Washington, DC at the Washington Marriott Wardman Park Hotel August 3-7, 2016.  Students are encouraged to become members of AUABJ, apply for Student Projects and attend the national conference.