"Aspiring to Ramarajya? The Epics and Good Governance in India."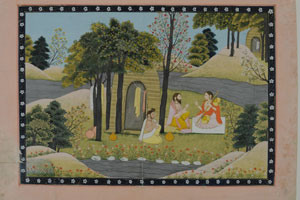 April 7th, 2015 12:00-1:30
A lecture by Naina Dayal, Ph.D., Professor in the Department of History, St. Stephan's College.
"The Sanskrit Ramayana of Valmiki describes Rama's reign as a utopian period. So righteous is Rama's rule is supposed to have been that Ramarajya became and continues to be synonymous with moral governance. But what exactly does the ideal world of Ramarajya denote in Valmiki's Ramayana? What does it mean in our times, when, for instance, the anti-corruption leader Anna Hazare's 'model' village is hailed as Ramarajya?"