Audio Technology
4400 Massachusetts Avenue NW
Washington
,
DC
20016
United States
Audio Technology at American University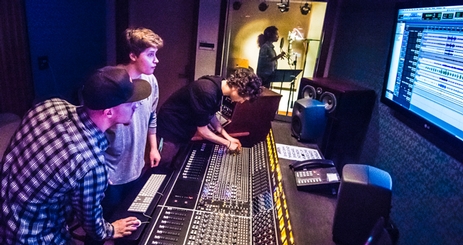 The Audio Technology Program focuses on both the art and the science of audio and music technology. With our strong core courses in sound synthesis, audio production, digital audio workstations, electronics, and physics, we are unique in our approach to blending the art and science in audio in the context of an educational program: please see more about our facilities, student profiles, and blog.
The program's close association with the Departments of Computer Science, Physics, and Performing Arts allows students to explore different aspects of the discipline, including practical work experience, while our active working relationship with AU's School of Communication enables students to gain practical experience as well as further interdisciplinary perspectives.
Degrees and Certificates