Master's Degree in
Audio Technology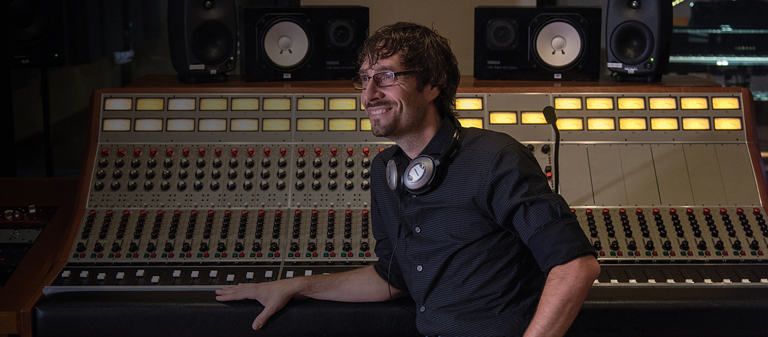 The MA in audio technology at American University focuses on both the art and science of music technology to prepare students for a variety of careers in the industry. Students take courses in critical listening, sound synthesis, music production and mixing, digital instrument design, post-production, and film scoring.
As a student in the Audio Technology Program, you'll have the opportunity to explore the areas that interest you most, from sound design to music production. You'll work alongside nationally recognized audio engineers and faculty with industry expertise, gaining the practical experience top recording studios and production facilities look for in their new technicians.
Ready to get started? Fill out your application, watch our program video, or keep reading to learn more about American's Audio Technology Program, ranked #1 by Education Portal.
In the Classroom
The master's in audio technology gives you the freedom to customize your degree based on your interests. Within our 30-credit program, you can decide whether you want to concentrate on music recording and production, sound design and post-production, or computer music and music technology.
You'll have access to cutting-edge recording facilities designed by the architect who worked with Jimi Hendrix to design Electric Lady Studios. You'll also get directly involved in the recording process, from setup to teardown, and collaborate with some of the top audio engineers.
Whether you're just starting out or moving up, the experience you gain in the classroom will prepare you for various careers in the industry including:
Recording studio engineer
Sound designer for TV, film, and video games
Acoustician
Live sound engineer
Audiovisual technician
Music business professional
A look inside the Kreeger Building's state-of-the-art recording studios
Drum room with access to Foley pits
Four isolation booths
Three control rooms
Recording space with variable acoustics
In the Community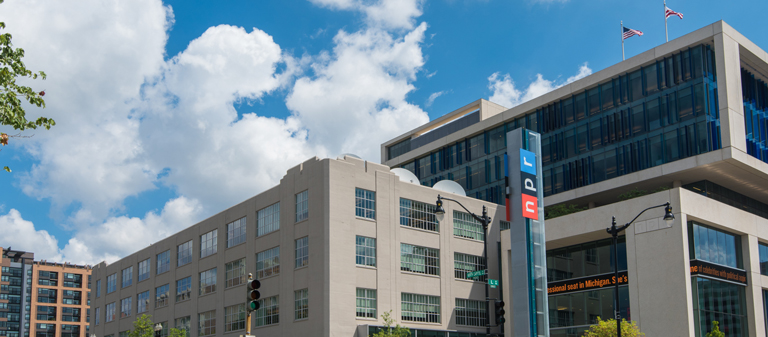 Washington, DC, is the ideal location for those passionate about audio technology. Ranked the #1 coolest city in America, DC has one of the best music scenes in the country, with plenty of opportunities for internships and hands-on experiences.
Our faculty have connections to recording studios, radio stations, post-production facilities, and live performance venues throughout the area. These are some of the places our students have interned:
NPR
BBC
The Cutting Room Studios
Capital Post Production
Discovery Communications
National Science Foundation
SiriusXM
FAQ
Our master's degree program prepares students for careers as recording studio engineers; sound designers for TV, film, and video games; acousticians; and music business professionals. You can also use your degree as a foundation for a doctoral degree at a research university.
Our graduates work in recording studios, production facilities, and live performance venues around the country. Some notable careers:
Freelance Audio Engineer for recording artists including Shakira, Justin Timberlake, Christina Aguilera, and Ludacris
Head Engineer and Producer at House Studios
Manager of NASCAR at Sirius XM
Broadcast Engineer at BBC
Live and Studio Sound Engineer at PBS
Distribution Engineer at Discovery Communications
Reason #1: Flexibility. We partner with the Departments of Computer Science and Physics, other performing arts programs, and the School of Communication, so you can customize your degree and investigate the areas that interest you most. Concentrate in music recording and production, post-production, or computer music.
Reason #2: Location. Washington, DC, is a cosmopolitan hub with one of the best music scenes in the country and a dynamic arts and culture scene that rivals many larger cities.
Reason #3: Connections. Our faculty have industry connections that help our students land their dream jobs and internships. Plus, we regularly bring in some of the most successful people in the industry to give guest lectures. Previous guests have included the CEO of Pandora and the creator of R2D2 Sounds.