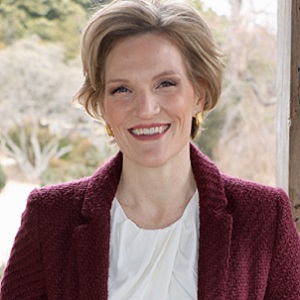 Cynthia Miller-Idriss

Associate Professor of Education and Sociology School of Education
Additional Positions at AU

Associate Professor of Sociology and Director, International Training and Education Program

Degrees

PhD Sociology, University of Michigan; MPP Public Policy, University of Michigan; MA Sociology, University of Michigan; AB Sociology and German Area Studies, magna cum laude, Cornell University

Bio

Cynthia Miller-Idriss is Associate Professor of Education and Sociology in the College of Arts and Sciences and Director of the International Training and Education Program in the School of Education. Professor Miller-Idriss earned her bachelor's degree from Cornell University, and an MA in Sociology, an MPP in Public Policy, and a Ph.D. in Sociology from the University of Michigan. Her current research follows two main trajectories, focused on the internationalization of higher education in the U.S., and education and far right wing youth culture in Germany. She recently concluded a Spencer Foundation-funded research project in two schools in Berlin, Germany, and currently serves as lead evaluator on an assessment of Latin American and Caribbean Studies at New York University. Dr. Miller-Idriss' most recent books are The Extreme Gone Mainstream: Commercialization and Far Right Youth Culture in Germany (forthcoming, Princeton University Press) and Seeing the World: How US Universities Make Knowledge in a Global Era (with Mitchell Stevens and Seteney Shami, forthcoming, Princeton University Press). She is also co-editor of Middle East Studies for the New Millennium: Infrastructures of Knowledge (New York University Press, 2016, with Seteney Shami) and author of Blood and Culture: Youth, Right-Wing Extremism, and National Belonging in Contemporary Germany (Duke University Press, 2009). She is currently co-editing a book on the cultural dimensions of right-wing extremism (with Fabian Virchow). Prior to her arrival at American University in 2013, Professor Miller-Idriss taught at NYU for a decade as Assistant and then Associate Professor of International Education, and also taught previously at the University of Michigan and the University of Maryland. At American, she teaches courses on culture and identity, globalization and education, social theory, and empirical research methods. Dr. Miller-Idriss is the recipient of two recent international awards for her research, from the Goethe Institute in 2012 and from EXIT-Germany in 2013, and one recent teaching award, from NYU's Steinhardt School undergraduate student government in 2013. In addition to serving as Program Director at ITEP, Professor Miller-Idriss directs AU's Global Education Forum, which hosts events on critical topics in international and comparative education at AU.