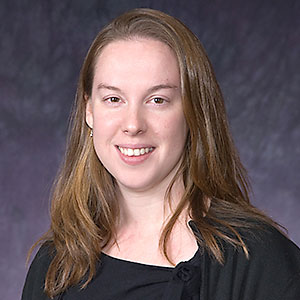 Aimee Fullman
Adjunct Instructor
Department of Performing Arts
Aimee Fullman is an international arts and cultural policy consultant specializing in N. American comparative cultural policy, cultural diplomacy and cultural engagement, cultural diversity, and culture and technology. Aimee cut her teeth in arts and cultural policy at the now defunct Center for Arts and Culture where during her five-year tenure she served as a Program Officer and Administrator. Since then, she has provided consultative cultural policy work for Americans for the Arts, American Voices, the Canadian Cultural Observatory at the Department of Canadian Heritage, the Organization of American States, the Robert Sterling Clark Foundation, Sister Cities, and UNESCO. In the United States, Aimee has worked primarily on behalf of international programs, executing and managing UNESCO, State Department, USAID, Fulbright and the President's Committee on the Arts & Humanities contracts. For more information, please visit aimeefullman.com

Degrees

MA, Interdisciplinary Studies (International Cultural Policy and Public/Nonprofit Administration), George Mason University
BA, International Affairs, Dance Minor, George Washington University

Languages Spoken:

French
Loading ...

FOR THE MEDIA

To request an interview for a
news story, call AU Communications
at 202-885-5950 or submit a request.
Scholarly, Creative & Professional Activities
Selected Publications
   
   

U.S. Public and Cultural Policy Timeline October 1999-2009 (2009)

   
   
   

The Art of Engagement: Trends in U.S. Cultural Exchange and International Programming(2009)

   
   
The Role of the Arts in Strengthening and Inspiring the 21st Century Global Community (2009)
   
   

Cultural Policy 101: Demystifying American Cultural Policy (2006)

   
   
   

Timeline of American Cultural Policy Milestones 1787-2006 (2007)

   
   
Cultural Portals, Measurements of Success: 2nd International Survey Analysis (2006)
   
   

Arts in Embassies: Challenges for the 21st Century (2004).