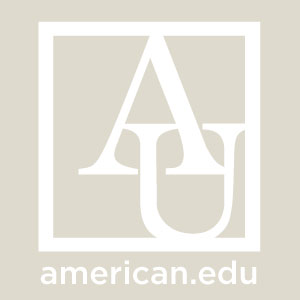 Allison Houseworth
Adjunct Professorial Lecturer
Department of Performing Arts
Alli Houseworth is a consultant whose work focuses on creating effective audience engagement and social media strategies for theatrical organizations. Throughout her entire career, Alli Houseworth has brought an innovative way of thinking to her work in the arts. Often hired to manage projects and implement changes that require deep analytical and strategic thinking, coupled with highly creative ideas, Alli has brought a extraordinarily high level of innovation to her work in the nonprofit and commercial arts sectors that has focused primarily on branding, new media, service-centric audience experiences, and leveraging the power of community. Alli has ten years of PR and marketing experience, that has straddled both the non-profit and commercial worlds. Having completed an MFA in Theatre Management and Producing from Columbia University, Alli consistently makes decisions and executes programs that are based on a deep understanding of the theatre industry as a whole. Constantly passionate about developing audiences for the theatre, Alli has established herself as one of the industry's experts in audience engagement and social media. For the last two years she has taught service mapping and social media to MFA Theatre Management and Producing candidates at Columbia University in a course called Audience Engagement: In Line and Online, and this fall Alli will join American University as an Adjunct Faculty member in the inaugural year of the Technology and Arts Management Certificate Program where she will teach the Technology and Arts Marketing course. In 2009 she founded the TKTS Patron Service Representative program - a program which started with initial research at the TKTS location in Times Square - and now is a massive component of Theatre Development Fund's programming. Since the founding of the TKTS Patron Service Representative Program, TKTS ticket sales have reached record-breaking highs and have generated more income for TDF than TKTS has in its nearly 40 year history. After founding the TKTS Patron Service Representative Program, Alli worked as the Marketing and Communications Director at Woolly Mammoth Theatre Company where she was able to combine her love for audiences and social media with her love for new plays, and the new play development process.
Loading ...

FOR THE MEDIA

To request an interview for a
news story, call AU Communications
at 202-885-5950 or submit a request.