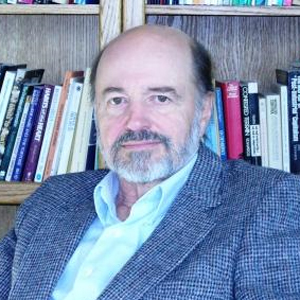 Jon Wisman
Professor
Department of Economics
Professor Wisman teaching interests are: History of Economic Thought, Methodology, History, Introductory Macroeconomics. His research spans a broad spectrum of domains from history of economic thought and methodology to labor and other social issues.

Languages Spoken:

French
Loading ...

OFFICE

CAS - Economics
Kreeger - 111
On leave Fall 2014
FOR THE MEDIA

To request an interview for a
news story, call AU Communications
at 202-885-5950 or submit a request.
---
Partnerships & Affiliations
Association for Social Economics

Former President

Editorial Advisory Board of the International Journal of Social Economics, Les Cahiers du GRATICE

Member
Teaching
Fall 2015

ECON-492 Internship in Teaching Econ

ECON-620 Economic Thought
Spring 2016

ECON-318 Economic History
Scholarly, Creative & Professional Activities
Research Interests
 Methodology, History of Economic Thought, General Economic  History, Workplace Democracy.
Selected Publications
"Government is Whose Problem?" Journal of Economic Issues, 47 (4), December 2013 (forthcoming).
"Wage Stagnation, Rising Inequality, and the Financial Crisis of 2008," Cambridge Journal of Economics, 37 (4), July 2013: 921-45.
"The Growth Trap, Ecological Devastation, and the Promise of Guaranteed Employment," Challenge, 56 (2), March/April 2013: 53-78.
"Degraded Work, Declining Community, Rising Inequality, and the Transformation of the Protestant Ethic in America: 1870-1930," American Journal of Economics and Sociology (forthcoming November 2013 with Ph.D. candidate Matthew E. Davis).
"9/11, Foreign Threats, Political Legitimacy, and Democratic Social Institutions," Humanomics (forthcoming).
"Rising Job Complexity and the Need for Government Guaranteed Work and Training," in The Job Guarantee: Toward True Full Employment, Matthew Forstater and Michael Murray, eds. New York: Palgrave, January 2013: 5-38 (with Ph.D. candidate Nicholas Reksten.
"Legitimating Inequality:  Fooling Most of the People All of the Time," American Journal of Economics and Sociology, 70 (4), October 2011: 974-1013 (with James F. Smith).
"Inequality, Social Respectability, Political Power, and Environmental Devastation," Journal of Economic Issues, 45 (4), December 2011: 877-900.
 "The Moral Imperative and Social Rationality of Government-Guaranteed Employment and Reskilling," Review of Social Economy, 68 (1), March 2010: 35-67.
"Creative Destruction, Economic Insecurity, Stress, and Epidemic Obesity," American Journal of Economics and Sociology, 69 (3), July 2010: 963-82 (with Ph.D candidate Kevin W. Capehart).  Reprinted in Insecurity, Inequality, and Obesity in Affluent Societies, Avner Offer, Rachel Pechey, and Stanley Ulijaszek, eds., Oxford University Press/Proceedings of the British Academy, February 2012: 15-53.
"Rising Inequality and the Financial Crises of 1929 and 2008," in Consequences of Economic Downturn.  Edited by Martha Starr.  New York: Palgrave Macmillan, December 2010: 63-82 (With Ph.D. candidate Barton Baker).
"On Human Behavior and the Nature of the Workplace," Looking Beyond the Individualism & Homo Economicus of Neoclassical Economics, Edward O'Boyle, ed., Milwaukee, Wisconsin: Marquette University Press, 2010: 161-76.  Also appearing in NEP Cognitive and Behavioural Economics, 2009-12-05, http://ideas.repec.org/n/nep-cbe/
"Household Saving, Class Identity, and Conspicuous Consumption," Journal of Economic Issues, 43 (1), March 2009: 89-114.
"The Economic Causes of War and Peace," Encyclopedia of Violence, Peace and Conflict, 2nd Edition, Vol. I, Oxford: Elsevier 2008: 622-34. 
Honors, Awards, and Fellowships
Twice recipient of the American University Award for Outstanding Teaching,
Alpha Lambda Delta Honor Society's Professor of the Year,
Winner of the $10,000 Speiser Essay Contest.
Work In Progress
"We All Must Work: Creative Destruction and The Pursuit of Happiness (book project)."
 "Creative Destruction, an Ever-widening Generation Gap, and Parental Happiness."
 "Labor Busted, Rising Inequality, and the Financial Crisis of 1929: An Unlearned Lesson."   
"The Political Dynamics of Inequality: From Violence and Religion to Secular Ideology"
"Adam Smith's Appropriation Theory of Human Behavior Reconsidered."
 "On the Evolution of Instrumental Habits of Thought."
"Why Marx Still Matters."
"The Magnitude of Kuznets' Foiled Conjecture: The Revenge of the Rich" (with Aaron Pacitti).
"Ending the Crisis with Guaranteed Employment and Retraining" (with Aaron Pacitti)