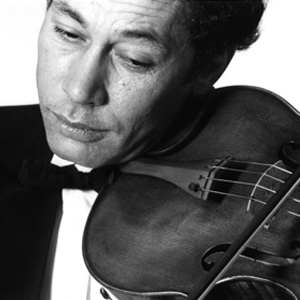 Osman Kivrak
Musician in Residence
Department of Performing Arts
Additional Positions at AU

Musician-In-Residence

Osman Kivrak is a viola instructor in the applied music program. He performs with the Sunrise Quartet, the Richmond Chamber Players and with Currents. He is also Artistic Director of Concerts at the Beach in Delaware and of the Davies Concert Series. He received a Master of Music and Doctorate of Music degree from the Catholic University of America. Before coming to the United States, he received his Bachelor of Music from Gazi University in Turkey and studied at the Guildhall School of Music in London. He has recorded chamber music for the Klavier, Amerimusic, Arizona University Recordings, and Living Music labels. He has also performed at the Spoleto Festival in the USA and Italy and he has toured Europe a number of times as a chamber music player. His works have been performed in Washington DC at the Kennedy Center, the Corcoran Gallery of Art, and the Library of Congress.
Loading ...

FOR THE MEDIA

To request an interview for a
news story, call AU Communications
at 202-885-5950 or submit a request.
Teaching
Fall 2015

MUS-021 Private Instrument Study: Viola

MUS-021 Private Instrument Study: Mandolin

MUS-022 Private Instrument Study: Viola

MUS-022 Private Instrument Study: Mandolin

MUS-121 Private Instrument/Vocal Study: Viola

MUS-121 Private Instrument/Vocal Study: Mandolin

MUS-122 Private Instrument/Vocal Study: Viola

MUS-122 Private Instrument/Vocal Study: Mandolin

MUS-334 Private Instrument/Vocal Study: Junior Recital, Viola

MUS-334 Private Instrument/Vocal Study: Junior Recital, Mandolin

MUS-434 Private Instrument/Vocal Study: Senior Recital, Viola

MUS-434 Private Instrument/Vocal Study: Senior Recital, Mandolin

MUS-791 Private Instrument/Vocal Study: Viola

MUS-791 Private Instrument/Vocal Study: Mandolin

MUS-792 Private Instrument/Vocal Study: Viola

MUS-792 Private Instrument/Vocal Study: Mandolin
Spring 2016

MUS-021 Private Instrument Study: Viola

MUS-021 Private Instrument Study: Mandolin

MUS-022 Private Instrument Study: Viola

MUS-022 Private Instrument Study: Mandolin

MUS-121 Private Instrument/Vocal Study: Viola

MUS-121 Private Instrument/Vocal Study: Mandolin

MUS-122 Private Instrument/Vocal Study: Viola

MUS-122 Private Instrument/Vocal Study: Mandolin

MUS-334 Private Instrument/Vocal Study: Junior Recital, Viola

MUS-334 Private Instrument/Vocal Study: Junior Recital, Mandolin

MUS-434 Private Instrument/Vocal Study: Senior Recital, Viola

MUS-434 Private Instrument/Vocal Study: Senior Recital, Mandolin

MUS-791 Private Instrument/Vocal Study: Viola

MUS-791 Private Instrument/Vocal Study: Mandolin

MUS-792 Private Instrument/Vocal Study: Viola

MUS-792 Private Instrument/Vocal Study: Mandolin