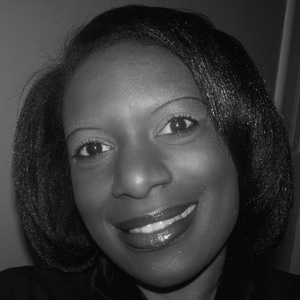 Tisha Lewis
Adjunct Professorial Lecturer
School of Education, Teaching and Health
Tisha Y. Lewis, a native Washingtonian, is an adjunct professor at American University and lecturer at Howard University. She defended her dissertation research on "Family Literacy and Digital Literacies: A Redefined Approach to Examining Social Practices of an African-American Family" from SUNY Albany. She is a 2008 recipient of the J Michael Parker Award from the National Reading Conference and a 2008-2010 recipient of The NCTE Research Foundation's Cultivating New Voices among Scholars of Color Fellowship Program. Tisha is working on contributions in the following three publications: Catherine Compton-Lilly and Stuart Greene forthcoming book, Connecting Home and School: Complexities, Concerns, and Considerations in Fostering Parent Involvement and Family Literacy, Kate Pahl and Jennifer Rowsell's book, Literacy Learning through Artifacts: Every Object tells a Story, a meta-analysis of an Integrative critical literature review of ethnographic case studies of family literacy with Catherine Compton-Lilly and Rebecca Rogers and Reading the African American Experience in the Obama Era: A Handbook for Learning, Teaching and Activism with Ebony Thomas.
Loading ...

FOR THE MEDIA

To request an interview for a
news story, call AU Communications
at 202-885-5950 or submit a request.