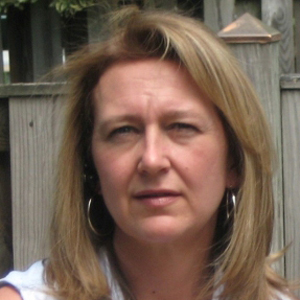 Teresa Larkin
Associate Professor
Department of Physics
Additional Positions at AU

Faculty Liaison, Pre-engineering Program

Teresa Larkin is an Associate Professor of Physics Education in the Department of Physics. She also serves as Faculty Liaison to the Pre-engineering Program at American University.

Dr. Larkin received her BS and MS degrees in Engineering Physics from South Dakota State University in Brookings, SD in 1982 and 1985, respectively. She received her PhD in Curriculum and Instruction with special emphasis in Physics and Science Education from Kansas State University in Manhattan, KS in 1997.

Dr. Larkin's research interests primarily involve the assessment of student learning in introductory physics courses. She makes use of writing as a learning and assessment tool for understanding how non-majors learn physics. Embedded within this research is the study of how the formal assessment of student learning styles can enhance learning in physics. An additional focus of her research involves studying the role of technology as an assessment and learning tool.

Degrees

PhD, Curriculum Instruction, special emphasis in Physics and Science Education, Kansas State University
MS, Engineering Physics, research emphasis in Solid State Physics, South Dakota State University
Loading ...

OFFICE

CAS - Physics
Sports Center Annex - 120
M 2:00 - 4:00PM
T 1:00 - 3:00PM
W 1:00 - 3:00PM
Th and F by appointment
FOR THE MEDIA

To request an interview for a
news story, call AU Communications
at 202-885-5950 or submit a request.
---
Teaching
Fall 2015

PHYS-100 Physics for Modern World

PHYS-230 Chngng Views of Universe
Spring 2016

PHYS-200 Light, Sound, Action

PHYS-210 Principles of Physics II
AU Expert
Area of Expertise: Physics education research, technology for teaching and learning, interactive digital video, learning styles, classroom assessment, use of writing in the science classroom, program evaluation, women in science and engineering

Additional Information: Teresa Larkin is involved with Physics Education Research (PER) and has published widely on topics related to the assessment of student learning in introductory physics and engineering courses.  She has been an active member of the American Society for Engineering Education (ASEE) and the American Association of Physics Teachers (AAPT) for more than 20 years.  Larkin served on the board of directors for ASEE from 1997 to 1999, as chair of Professional Interest Council (PIC) III, and as vice president of PIC.  Larkin has received numerous national and international awards including the ASEE Distinguished Educator and Service Award from the Physics and Engineering Physics Division in 1998.  Larkin received the Outstanding Teaching in the General Education Award from AU in 2000.  From 2000 to 2001, she served as a National Science Foundation ASEE visiting scholar. In 2010, she was honored at the XI Conference on Engineering and Technology Education (INTERTECH 2010) in Brazil, with an award in Recognition of Global Outreach and Contributions to the Fields of Engineering and Technology Education Worldwide.  She is the author of an upcoming book chapter:
"Women's Leadership in Engineering," in Gender and Women's Leadership: A Reference Handbook (SAGE Publications, 2010).

Media Relations
To request an interview please call AU Media Relations at 202-885-5950 or submit an interview request form.