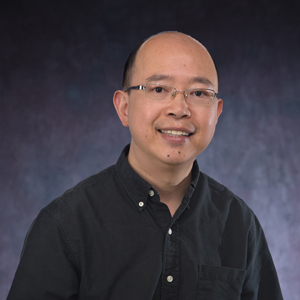 Xiaoquan Zhang
Assistant Professor
World Languages and Cultures
Xiaoquan Raphael Zhang received his PhD in Chinese and Comparative Literature from Washington University in St. Louis. His primary research field is literature and culture of late imperial China, in particular literati and family literature/culture of the late Ming and the Ming-Qing transition periods. His research interests also include Chinese cinema and popular culture as well as translation and adaptation studies.

Degrees

PhD, Chinese and comparative literature, Washington University
MA, literature, Peking University
BA, literature, Peking University
Loading ...

OFFICE

CAS-World Lang and Cultures
McCabe - 209
M,Th: 1:30pm-3:30pm, and by appointment
FOR THE MEDIA

To request an interview for a
news story, call AU Communications
at 202-885-5950 or submit a request.
Teaching
Fall 2015

CHIN-312 Advanced Chinese I

CHIN-396 Selected Topics:Non-Recurring: Chinese Civ: Tradit and Transf
Spring 2016

CHIN-313 Advanced Chinese II

CHIN-396 Selected Topics:Non-Recurring: Newspaper Chinese
AU Expert
Area of Expertise: Chinese language, literature and culture

Additional Information: Raphael Zhang's primary research field is literature and culture of late imperial China, in particular literati and family literature/culture of the late Ming and the Ming-Qing transition periods, roughly the 17th century. By focusing on the more "marginalized" individuals and groups of the social elite and their ways of self-(re)presentation and identity (re)construction, Zhang's research aims to illuminate the intricate relationships between the political and the cultural fields in pre-modern China. His research interests also include Chinese cinema and popular culture as well as translation and adaptation studies. He has published articles and book chapters on Chinese literati culture/literature, contemporary Chinese cinema and its reception.


Media Relations
To request an interview please call AU Media Relations at 202-885-5950 or submit an interview request form.