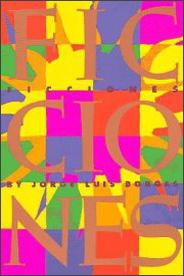 Welcome! Each year, the American University students, faculty, staff, alumni and other members of the greater community come together for one day to explore a great book. Subjects of previous colloquia include Alison Bechdel's Fun Home, Milan Kundera's The Unbearable Lightness of Being, Mikhail Bulgakov's The Master and Margarita, Bram Stoker's Dracula, and Salman Rushdie's Midnight's Children.

We invite you to participate in the eighth annual Department of Literature Colloquium, featuring Ficciones by Jorge Luis Borges.
Please see Colloquium Schedule below.
 

About the Author and the Book
Ficciones is the most popular anthology of short stories by Argentine writer, translator and poet Jorge Luis Borges, and is often considered the best introduction to his work. Born in 1899 in Buenos Ares and educated largely in Europe, Borges gained international renown when he shared with Samuel Beckett the first Prix Fomentor, the International Publishers Prize, in 1961. Interest in the prize led to this English translation collecting some of his short stories (along with Labyrinths) in 1962 and resulted in worldwide fame in the 1960s.