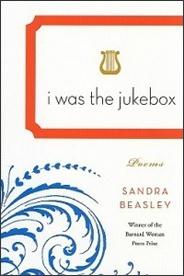 Recent publications by MFA poetry program students and alums:
Alicia Gregory's (MFA '14) poem "The Turning" was published in the spring 2013 issue of Poet Lore.
John Popielaski (MFA '93) won the 2011 Robert Phillips Poetry Chapbook prize for his collection of poetry, Isn't It Romantic? It was published by Texas Review Press in Oct. 2012.

Stephen Zerance (MFA '12) has published the following poems: "How To Begin" in Chelsea Station 3 (August 2012), "Siberia" and "The Night Watch" in Bloom vol. 4.1 (Summer 2012) "After It Rains" in Knockout 5, which was also selected by C. Dale Young as first runner-up in the 2012 International Reginald Shepherd Poetry Contest, "Inside," "The Bathed One," "The Blood Countess," "Sweet Boy," and "Scary Movie Marathon: Friday the 13th," in MiPOesis. His poem, "Mother" is forthcoming in Prairie Schooner, as well as poems "Lindsay Lohan" and "Anne Sexton's Last Drink" forthcoming in Lambda Literary Review's Poetry Spotlight

Gina Evers wrote and published two poems, "When I Miss My Mother," which currently appears in Copper Nickel 17, and "Pomegranate," which will appear in BLOOM 7 (Vol 4, Issue 1, Spring 2012). Additionally, Gina has poetry forthcoming in, Lady Business a special edition of the journal Assaracus, published by Sibling Rivalry Press. Look for, "Air Raid," "Boundaries," "Mamma's 500 Lire Coin," and several others in the July 2012 issue.
Valzhyna Mort's new collection of poetry Collected Body is forthcoming from Copper Canyon Press in 2011.
Michael Moreno (MFA '12) published poems in the fall 2011 edition of REAL: Regarding Arts and Letters and the fall/winter edition of Tidal Basin Review.  He has poems forthcoming in the Arkansas Review and in Bay Leaves. He also received an honorable mention in the 2011 Charles Shull Contest for Traditional Poetry organized by the Poetry Council of North Carolina for "On a Recent Engagement."
Abdul Ali (MFA '13) published the poem, "I Don't Think for a Second That We Won't Survive This," in issue 13, fall 2011, of Gathering of Tribes.

Sandra Beasley's collection of poetry, I Was the Jukebox, won the Barnard Women's Poetry Prize, and was published by WW Norton in 2010. Beasley's memoir, Don't Kill the Birthday Girl, was published by Crown in 2011.  
Barbara Goldberg's poetry collection, The Royal Baker's Daughter, published by the University of Wisconsin Press in 2007 won the Brittingham Prize. She has received a 2009 Maryland State Arts Council Grant.

Julia Campbell Johnson's (MFA '96) chapbook The Tea of the Unforseen Berry was published in 2008 by Finishing Line Press.

Arturo Ruiz Ortega (MFA '13) will have the poems "Instrucciones" and "This is Just to Say" in the Fall 2011 edition of Badlands.
Alicia Case's (MFA '10) manuscript, "Turning Chain," was a finalist in the 2010 Blue Lynx poetry prize. She was a finalist in the Southeast Review's 2010 poetry prize and will be published in the journal's upcoming awards issue. Her poems have recently appeared in or are forthcoming in Gigantic Sequins and The Rattling Wall. She also won second place in the Pablo Neruda Prize Competition at Nimrod for a selection of poems.
Mary Koles (MFA '10) received the Gerald Stern Poetry Prize by Dirty Napkin magazine.
Simki Kuznik (MFA '10) won the 2010 Split This Rock Poetry Prize for "Prague TV."