Social Sciences
What's It Like to Work at CHRS? Frank Sosa on His RA Experience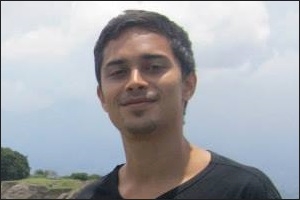 "For the Summer of 2012, I was selected for a National institute of Drug Abuse (NIDA) summer research position at the Center on Health, Risk, and Society (CHRS). Every Summer, NIDA provides summer internships targeted toward populations underrepresented in academics, CHRS was one of many academic institutions that participated in this summer internship program. When accepted for this internship at CHRS, I was a rising undergraduate senior at Reed College in Portland, Oregon. 
At CHRS, I worked closely with the SHARRPP team. I was given guidance and a great amount of freedom to undertake descriptive data analyses of the baseline quantitative dataset for the SHARRPP. I analyzed demographic characteristics of the sample. I also uncovered some interesting linkages between multi-partner fertility and a variety of socio-demographic characteristics. 
What interested me most about what I learned at CHRS was the focus on structural interventions. These are interventions that are aimed at changes beyond the individual in order to change health behaviors and health outcomes. In Psychology, we often focus on individual interventions, but this does not always remove the social, or structural, conditions that lead to problem behavior in individuals. Thus, learning about structural interventions broadened my knowledge of approaches aimed at improving peoples' lives. 
While involved in the SHARRPP project, I had the opportunity to work with researchers at Yale University, attend relevant conferences and political events in the D.C. area, discuss relevant literature with the SHARRPP team, and meet researchers in other CHRS teams. Working at CHRS would be an engaging and fulfilling experience for a motivated person, because there is no lack of interesting work to be done.  
The many skills I developed at CHRS paved the way for later accomplishments, including completing a senior thesis in behavioral economics, graduating from Reed College, receiving a National Institute of Health internship in Mexico, and most recently, having the gumption to create my own job as a data scientist for a Los Angeles charter school."
Please see also:
Gia Badolato on Her RA Experience