Internships
Dean's Intern Constantine Skenderis is a One-Man Production Team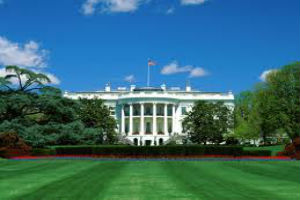 Below is a first person account from Dean's Intern Constantine Skenderis on his internship at USA TODAY.

Being a part of the video team at USA TODAY has been an eye-opening experience to say the least. Besides running the budget for shows, I have been able to experience almost every job position on the video team. Prior to my internship, I understood a cameraman, director, producer, and editor to be different people with separate jobs. However, here at USA TODAY I learned that in order to be successful in the visual storytelling business you must master and be able to carry out all of those jobs yourself.

A typical day starts with receiving several scripts for our USA TODAY shows of the day. After collecting images and creating graphics to be shown on screen, I help organize the set. I wire the hosts with wireless microphones, make sure the script is loaded in the teleprompter; then it's lights, camera, action! I am usually multitasking; helping with the show and editing a separate video package to be posted on the website using footage that was shot elsewhere or video I shot myself.

An added bonus is getting to work with some top of the line equipment. There are multiple XDCAM camcorders along with shelves filled with DSLR cameras and lenses upon lenses. Being able to use such high-quality gear has allowed me to gain a better understanding of the imaging world.

The atmosphere in the wide-open third floor of the Gannett Corp./USA TODAY building is always refreshing. There are no walls, so I get to chat and laugh with my colleagues as we work together on the project at hand. With my own desk, two Mac computers, external hard drives with practically unlimited storage space, and access to top-notch cameras I really feel like a full-time employee.

One of my first projects was going to the Four Seasons Hotel with a reporter to get a behind-the-scenes look at the inner workings of the hotel's breakfast schedule on Inauguration Day. I was on a mission to grab a quick Q&A with a celebrity who were staying there. Luckily, we were able to interview better-living guru, Deepak Chopra outside before he left to watch President Obama give his speech in D.C.

I have had many opportunities to shoot exciting videos. For example, heading to the 9:30 club to film for USA TODAY's "StudioA" show and going to the National Mall to shoot an MOS (man-on-the-street) package for the Oscars. What a crazy day that was, especially having to get back to class on time afterwards!

Having been told multiple times, "I don't know what I'd do without you!" gives me the greatest joy in knowing that my work is so greatly appreciated. I came here to help out and learn what I could. I have certainly already surpassed my goals. I am at a significant point in my life as I define myself as an aspiring producer and working at USA TODAY has given me the boost that I need.