Achievements
Inaugural Info-Metrics Institute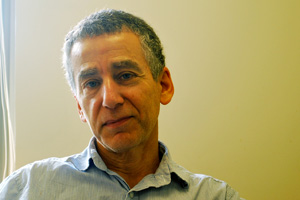 Amos Golan, professor in the Department of Economics, has received a four-year, $375,300 grant from the United States Department of Treasury's Comptroller of the Currency. The grant will be used to found an Info-Metrics Institute within the economics department.
The Info-Metrics Institute will offer courses, conferences, and workshops that promote interdisciplinary research that solves economic problems using real world data. The institute will officially open on November 20, with a workshop on IT Methods and Financial Data Analysis. 
The Info-Metrics Institute grew out of the Applied Econometrics summer program, which was also started by Golan. The program began in 2005 as a way for students, researchers, policy makers, and faculty to apply cutting-edge statistical techniques to economic data. Nearly 150 people from across the globe have attended the Applied Econometrics program.