On Campus
The College Welcomes 11 New Faculty Members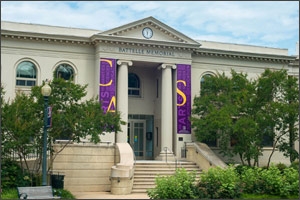 The College of Arts and Sciences is pleased to welcome 11 new faculty members for the 2013-14 academic year. New faculty members have a wide range of expertise, from video game design to late medieval literature, from macroeconomics to identity, and from developmental biology to learning disabilities. Faculty are joining the Departments of Anthropology, Biology, Computer Science, Economics, History, Literature, and the School of Education, Teaching and Health.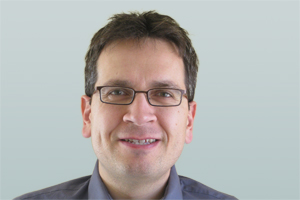 NADEN KROGAN
Assistant professor, Department of Biology
PhD botany and developmental biology, University of Toronto, Canada
MS, BS biology; University of Regina, Canada

Areas of research: developmental biology investigating fundamental aspects of growth and pattern formation in multicellular organisms, relying on genetics, molecular biology, and genomics to look at these processes in plant model systems
"How a complex organism, with all its intricate patterns, develops from a single cell is one of the most fascinating questions in biology. Exploring these aspects as a student, and realizing how far we still are from a complete understanding of development, initially piqued my interest in this field.
While many developmental biologists study animal systems, I have concentrated on plants as model organisms. They offer numerous technical advantages over animals, and what we learn from plants can be applied to a diverse array of fields, from agricultural improvement to understanding different disease states."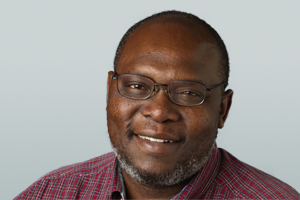 CHAP KUSIMBA
Professor and chair, Department of Anthropology

PhD anthropology, Bryn Mawr College
EdB African history and linguistics; Kenyatta University, Nairobi, Kenya

Areas of research: Africa's ancient and contemporary contributions to global history; the development of social complexity, urbanism, and inequality; the origins of urbanism as a result of global trade, migration, and integration

"Growing up in Kenya, we always knew about the work the Leakeys were doing. And, of course, they promoted the idea that to be a human being is to be African because humankind basically lived in Africa—and not very far from where we were growing up in East Africa. That idea was really attractive, especially in recently independent African nations.

There are lots of attractions here in terms of opportunities but also in terms of resources. People see Washington as a political city—but as a scientist, I see D.C. as a place where you can knock on someone's office door at NSF or NIH and discuss your research agenda and get ideas from colleagues in the neighborhood."
NATHAN LARSON
Assistant professor, Department of Economics
PhD economics, Massachusetts Institute ofTechnology
BS physics, BA economics; Duke University
Areas of research: how people extract, process, and disseminate (through social media) information from environmental clues
"I have always been fascinated by the idea of using mathematical models to understand the behavior of large, complex systems. I started out in physics with systems of particles but discovered that systems of people could be just as intriguing.
At its heart, an education in economics is about learning to think carefully about scarcity, other people's motivations, and the law of unintended consequences—the type of thinking that is often in short supply in public discourse today. My job is to practice these habits of thought with the generation that will be leading the world when I'm retired, so I have a strong incentive to get it right."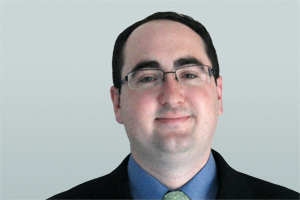 GABRIEL MATHY
Assistant professor, Department of Economics

PhD, MA economics; University of California–Davis
BA economics and international studies, University of Illinois–Urbana-Champaign
Areas of research: macroeconomics, economic history, international economics, financial economics, uncertainty

"My interest in the economics of the Great Depression really began with the financial crisis of 2008. After the economic tranquility of the early 2000s, when a large economic crisis seemed essentially impossible, the world economy in 2008 seemed to be headed for a Depression-style event.
I was taking courses in economic history and macroeconomics, and I figured that studying the Great Depression was the best way to be informed about the Great Recession. I think there is much more to be learned from the crisis of the '30s, as we are still suffering the aftereffects many years later. The current economic debates are essentially the same as those that took place after the Depression, and many issues relating to large recessions and subsequent recoveries are still fiercely debated today."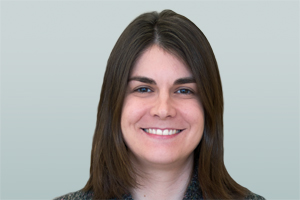 LAUREN MCGRATH
Assistant professor, School of Education, Teaching, and Health

PhD Child Clinical Psychology, Developmental Cognitive Neuroscience, University of Denver
MA Child Clinical Psychology, Developmental Cognitive Neuroscience, University of Denver
BS Neuroscience, Psychology, Brandeis University
Affiliate, Department of Psychology, Center for Behavioral Neuroscience
Areas of research: genetic, environmental, and neuropsychological risk factors for learning disabilities in children

"My parents were both schoolteachers, so there was always an emphasis on learning in our home. Later in my studies, I was captivated by the neurosciences and became interested in the actual brain mechanisms that facilitate learning. I have focused my research on learning disabilities because I believe there is tremendous potential to improve early identification and intervention strategies through strong collaborations between educators and psychologists."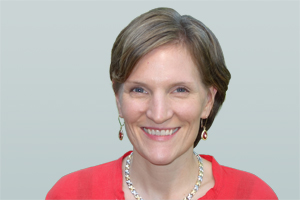 CYNTHIA MILLER-IDRISS
Associate professor, School of Education, Teaching, and Health

PhD sociology, MPP public policy, MA sociology; University of Michigan
BA German area studies, Cornell University
Areas of research: identity, nationalism, right-wing extremism, citizenship, education in international and comparative contexts

"I first became interested in the German school system when I was studying abroad as an undergraduate and learned how radically different school organization and structure can be from country to country. This evolved into a broader interest in schooling, civic education, and identity in comparative and international contexts.
The first thing I want to do on campus is spend a lot of time listening to students and colleagues about what they want and need from the International Education and Training Program and build that feedback into any changes. I would like to help build linkages between ITEP and related programs across campus as well as in the D.C. area and beyond. I will also run the new Global Education Forum, which will bring speakers to campus for discussions of the most pressing global educational issues."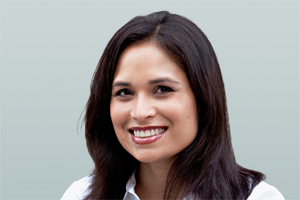 THERESA RUNSTEDTLER
Associate professor, Department of History

PhD African American studies and history,Yale University
BA history and English; York University, Toronto, Canada
Areas of research: race, gender, and resistance in popular culture; black transnationalism and anticolonialism; African Americans and U.S. foreign relations; U.S. transnational and imperial history; globalization and racial formations; European racial and imperial culture and policy; black Canada 
"Back in Canada as an undergraduate, I took a senior seminar on African American history. Many students of color packed the room. We were hungry to learn about the U.S. civil rights movement and to explore its intersections with our own experiences of racism. This was the first space in which many of us had a frank, crosscultural discussion about race. The professor fostered an atmosphere that was challenging, yet respectful, and historically rigorous, yet critically engaged with the present. Every time I enter the classroom, I bring this same spirit of discovery with me. 
I love the fact that American University is very engaged with the D.C. community at large. So many students are involved in political and social activism, volunteer work, and internships. Moreover, my new department has a public history concentration that allows professors to reach out beyond the campus."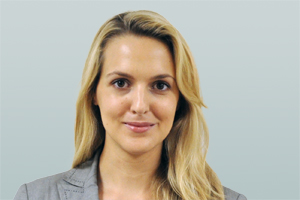 KATHLEEN SMITH
Assistant professor, Department of Literature

PhD English and comparative literature, MPhil English, MA English; Columbia University
BA English, BA classics; University of Illinois–Urbana-Champaign
Areas of research: late medieval literature, religion, law

"Chaucer, Dante, and Boccaccio [attracted me to my field]. I had never read anything so rigorous, so funny, and so politically engaged before.

I happened upon a surprising change in legal history and realized how much it affected literary history and other forms of expression. Criminal intent did not exist in early medieval law; it had to be invented, and it changed the way people understood individual morality. I felt I had no choice but to research it and write about it."
ELKE STOCKREITER
Assistant professor, Department of History

PhD history, MA African studies; University of London, U.K.
MPhil African studies and Arabic; University of Vienna, Austria
Areas of research: combining methods of and insights into African social history and Islamic studies to obtain a deeper understanding of Muslim societies in sub-Saharan Africa

"My interest in Africa and its peoples was sparked by media coverage, which focuses on catastrophes on the continent. I was curious to look behind this predominantly negative image. For the same reason, I became interested in Islam and the Muslim world.

I became a historian of Islamic Africa to help us gain a better understanding of the role of Islamic law, gender relations, and the roots of contemporary conflicts. As a legal historian, I'm particularly intrigued by the adaptability and complexity of Islamic law, as well as Muslims' and non-Muslims' common misconceptions of its historical role."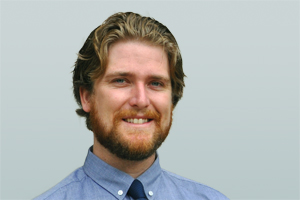 MICHAEL TREANOR
Assistant professor, Department of Computer Science

MS computer science, MFA digital arts and new media, BA computer science; University of California–Santa Cruz
Areas of research: video game design and interpretation

"Growing up in a time where video games were a regular part of life, I always wondered why literature, music, and film were treated seriously in academic contexts and games were not. My career has focused on exploring games as an art form and a serious area of study.

Once I got started trying to make expressive games, I realized just how little we understand about how to make meaningful, playable experiences. My research has moved toward exploring how both creators and players can understand the dynamic and interactive aspects of games."
BEI XIAO
Assistant professor, Department of Computer Science
PhD neuroscience, University of Pennsylvania
BS physical chemistry; Tsinghua University, Beijing, China
Areas of research: tactile and visual perception of material properties, computational modeling of perception, perception-driven computer graphics

"Material perception—perception of what an object is made of—is a fundamental aspect of human and machine intelligence. It provides an excellent opportunity to understand how humans make inferences of the environment. It also has a lot of applications in the real world, such as online shopping, automatic scene understanding, robotics, and computer graphics.

I wish to build a vivid research lab on the topics regarding human and computer perception of material properties and 3-D scenes. I am also very interested in collaborating with other researchers to study exciting topics in the fields of cognitive neuroscience, computer games and learning, and education. In addition, I am looking forward to teaching and designing interdisciplinary courses in both computer science and neuroscience and involving undergraduate students in the research laboratory."