Premedical Programs at American University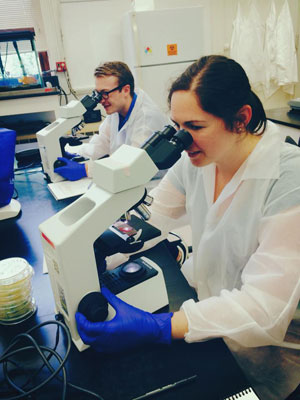 If you are a potential undergraduate, graduate or postbaccalaureate student considering a career in medicine or one of the allied health professions, the Premedical Program at American University is available to help you select an appropriate curriculum, learn firsthand about biomedical research and clinical practice, prepare for the relevant admissions test, and make realistic choices of professional schools.
The Premedical Program is an adjunct support structure, not a major. Traditionally, many premedical students have majored in the natural sciences. However, the medical professions generally are seeking well-rounded students. Hence, they also are interested in students from other disciplines with a broadly based liberal education, reflecting the social, ethical, and cultural roles played by health care professionals. Students interested in medical careers may major in any field, but must make careful plans to take the necessary preparatory courses in a timely fashion.
The program offers premedical coursework taught by outstanding professors in small classroom settings, in-depth one-on-one advising, and a supportive atmosphere to help you on your way. Whether you are changing your career or wish to strengthen your credentials, we invite you to explore what the AU Post-Bacc Program can offer.