On Campus
Renowned Linguist Explores Language Death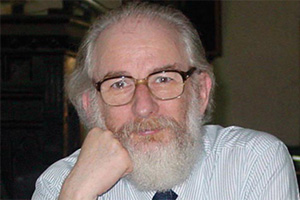 On October 20 at 8 p.m., the Teaching English to Speakers of Other Languages (TESOL) program will present "Language Death: Writing the Obituary of Languages?" with linguist David Crystal. The lecture will be in Mary Graydon Center Rooms 4 and 5.  
Crystal's lecture will focus on the impending deaths of up to half the world's languages in the next 100 years. He will also explain why linguistic diversity is so important and what can be done to halt the extinction of these languages. 
According to Naomi Baron, professor of linguistics in the Department of Language and Foreign Studies and lecture organizer, language diversity is vital. Because each language articulates a different perspective of the world, each can make unique contributions to human knowledge. 
"If we lose the opportunity to have alternative perspectives on reality by encountering languages that see the world in different ways, we're losing an understanding of what diversity there can be among human beings," Baron says. 
Endangered languages include indigenous languages that are being replaced by more widely-spoken tongues. For instance, speakers of indigenous Inuit languages in Alaska or across Canada are increasingly speaking English and abandoning their native tongues in order to interact with the majority of people in their area.
"What you see happening is a growing perception of economic benefit to knowing the language of the dominant population," says Baron. "That dominant population may be speaking English or French or Spanish— all politically powerful languages— and there has to be some real motivation for keeping [indigenous] languages alive." 
Crystal is Honorary Professor of Linguistics at the University of Bangor, Wales. He has authored numerous books, but is best-known for writing The Cambridge Encyclopedia of Language and The Cambridge Encyclopedia of the English Language, both reference books about linguistics. Say Baron, "This [lecture] is a tremendous opportunity to see and hear an eminent linguist who has shaped our thinking about language as well as challenged our assumptions about the past and future of particular languages." 
While the lecture has particular relevance to the TESOL program, which offers courses on linguistics and language structure, the topic of language diversity is important to a variety of academic disciplines, says Baron, including anthropology, communication, international relations, sociology, biology, and literature. 
Crystal will also present "Pronouncing Shakespeare" on October 19 at 4 p.m. in the Butler Board Room. Hosted by the Department of Literature, this talk will explain how using Early Modern English pronunciation can enhance the performance and impact of Shakespearean plays.
Admission to bot "Language Death" and "Pronouncing Shakespeare" is free.