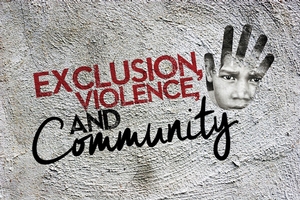 Rapid urbanization in Latin America has historically been characterized by social inequality. At the same time, a belief in social mobility despite existing hierarchies provided a fundamental acceptance of the "order" of the status quo. But 1980s-era structural adjustment programs throughout the region, which further inserted Latin American cities into global markets, significantly exacerbated processes of social exclusion and undermined expectations of social mobility. At present, increasing social exclusion feeds the growth of the informal economy, and in-migration to cities is rapidly expanding urban populations in ways exceeding the capacity of cities to absorb them. Social exclusion has now become a critical problem for the future of Latin American cities and is correlated with another major concern: pervasive violence.
Central American cities experienced heightened social exclusion and violence earlier than was typical elsewhere in Latin America (except for Costa Rica, which more closely followed the pattern above). Authoritarian Central American regimes, arising in the 1930s, deepened this socio-economic polarization, eventually laying the groundwork for the violent civil wars of the 1980s. The structural adjustments following this period of civil conflict only served to intensify social processes of inequity, marginalization, exclusion, and violence. Attempts by Central American states to combat persistent violence, most often through the criminalization of violent actors, have proven largely ineffective. At the same time weak institutions and a lack of resources have resulted in the absence of the state in efforts to combat violence, too often increasing the vulnerability of marginal populations.
Project Objectives
FLACSO-Costa Rica has undertaken a multi-year program of research, application, and dissemination, in coordination with CLALS and FLACSO-El Salvador, to address why urban communities within Central America that are characterized by similar conditions of social exclusion face varying levels of violence. The team hypothesized that communities with greater organizational capacity also plan more effectively to reduce the probability of violence.
Five urban areas within Costa Rica and El Salvador, representing varying levels of violence and organization capacity, were selected as case studies. For each case study, the research team conducted focus groups, administered household surveys, and carried out in-depth interviews in select households and with key stakeholders. This initiative produced comparative reports at the national and regional levels, which were presented to each community participating in the case studies. Subsequent workshops within each community sought to identify the strengths and weaknesses of community action plans to reduce violence. Our intention has been for this process to serve as a model to be replicated in cities throughout the region. This project also convened sessions of dialogue with key policymakers to encourage state actors to reestablish control over areas left void of state control, to view communities as resources instead of victims, to highlight the link between social exclusion and violence, and to increase proximity between the community and institutional actors.