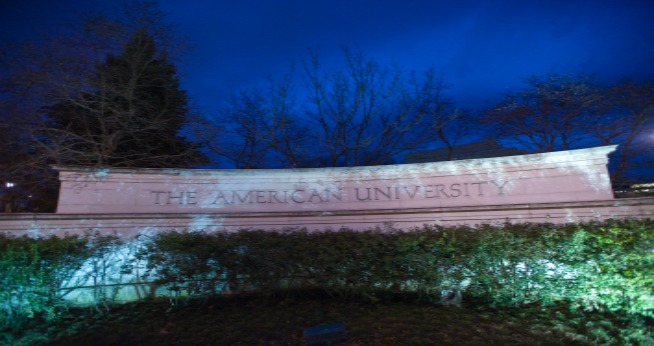 American University's Community Liaison Committee (CLC) will hold a quarterly meeting on Tuesday, December 3.
The meeting will begin at 6 p.m. in Room 154 of the Katzen Arts Center. The CLC meeting will be followed by a Town Hall meeting at 7 p.m. with AU President Neil Kerwin in the Abramson Family Recital Hall, and a community holiday reception at 8 p.m., all of which are open to the entire community. Parking for the event will be available in the Katzen garage.
The CLC was established to foster positive relations and to maintain regular communication between the university and its neighbors. As specified in the D.C. Zoning Commission Order for AU's new 10-year Campus Plan, the CLC comprises individuals from neighboring community organizations and representatives from the university.
Additional information on the CLC can be found here.
How to Contact Us
Office of Community Relations
(202) 885-2167
communityrelations@american.edu
Public Safety
non-emergency: (202) 885-2527
emergency: (202) 885-3636
Community Incident Reporting Form
Dean of Students
(202) 885-3300
www.american.edu/ocl/dos
Parking & Traffic Office
(202) 885-3111