Holiday Shopping Made Easier with New AUAA Savings Portal
By Kristena Wright
December 11, 2013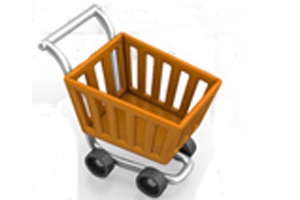 The days of flashing your college ID to receive discounts from restaurants, clothing stores, and movie theaters surely was a perk amidst completing research papers, group projects, and finals. But then you graduated and the memories of using your college ID quickly fell in line with stories surrounding visits to the Tavern and dorm room antics. In an effort to benefit alumni, faculty, staff, students, family, and friends of AU throughout their lives, a new benefit of the American University Alumni Association reflects the growing interest in online shopping and, of course, discounts.

The Alumni Association, in collaboration with The Meltzer Group and participating merchants, announces a savings portal where you can shop online and earn tax-free cash back instantly! With more than 300 million products from 5,000 merchants, you can search, buy, and keep track of all of your activity through a secure online account. The best part about finding great deals on things you need, is that the cash back does not interfere with any other credit card offers, coupons, or promotions you may already receive.

By accessing our Retail Benefits website, or downloading the easy-to-use toolbar, alumni and friends now have exclusive access to a website designed to make the shopping experience as easy as possible. "We don't see the Retail Benefits program as just a discount program, but a great enhancement to what most of us are already doing today, shopping online from the retailers that we already know, love, and trust," says Raina Lenney, assistant vice president of alumni relations. When you shop and earn cash back, AU also receives financial support without you having made a traditional donation. This allows you to stay connected to helping the university from wherever you are, without ever leaving your computer.  

Take the time to visit the AUAARewards portal to start your unique shopping experience today!