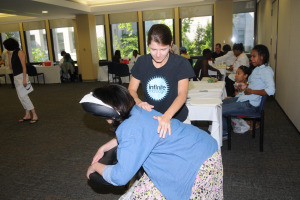 Relieve tension with a 15 or 30 minute seated massage.
PRICE
$15/15 minutes OR $30/30 minutes


Interested in bringing seated massage to your office or department?
Contact an AhealthyU staff member (
ahealthyu@american.edu
) for more info.
***APPOINTMENTS MUST BE BOOKED IN ADVANCE***
All services are provided by a licensed massage therapist.