Government & Politics
Inflation's Role in the Debt Ceiling Debate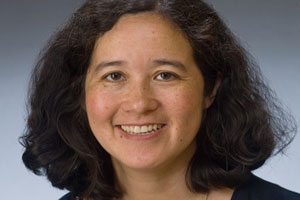 As the August 2 deadline for raising the debt ceiling looms, leaders in Washington grow increasingly desperate to find a solution. One suggestion: alter the use of the Consumer Price Index (CPI), which could save the government money on its liabilities—as much as $200 billion over the next decade, according to the Congressional Budget Office.
Professor Robin Lumsdaine argues this last-ditch attempt is "misguided" in a new report from the Center for Financial Stability, where she serves as a senior fellow. Lumsdaine serves as the Crown Prince of Bahrain Professor of International Finance at Kogod.

Although the average consumer may not be aware of its crucial role in the U.S. economy, the CPI affects virtually everyone. It measures the change over time in prices for goods and services due to inflation. It also plays a critical role in calculating retirement benefits and taxes; the Bureau of Labor Statistics uses it to decide how much the cost-of-living rises each year.
In the report, Lumsdaine urges lawmakers to consider the long-term consequences of such a change and the imperfect nature of alternatives to the current index. She concludes that while the use of a different index could superficially slow the growth of the U.S. deficit, it would hurt social security recipients and federal employees and impact income taxes. The end result could be an even bigger gap in U.S. income disparity and more challenges for the country's most needy citizens.
Read the full report, Changing Inflation Won't Solve Budget Woes, at the Center for Financial Stability.