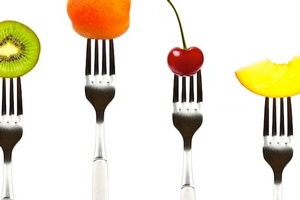 Course Overview:  This course addresses basic information about essential nutrients and their functions in the body as well as known and hypothesized relationships between diet and chronic disease. The course also addresses the U.S. government's nutrition guidelines, nutrition myths, food labeling, digestion, and weight management, and enables students to make informed decisions about their nutritional requirements and food choices. 

Goals/Course Objectives:

Relate the importance of nutrition to the prevention of a variety of health problems: cardiovascular disease, diabetes, cancer, and obesity.
Determine the nutritional value of your current eating habits.
Compare and contrast the nutritional value of your current eating habits to current recommendations and propose modifications to reduce your risk for developing chronic diseases.
 List the major anatomic structures of the gastrointestinal system and discuss the physiology of digestion, absorption, and metabolism of nutrients. 
Interpret the information on food labels and evaluate claims made on product packaging.
Evaluate the accuracy and scientific soundness of media statements about nutrition.
Conduct a nutrition-related research study, present and defend the research findings 
This course counts towards the fulfillment of General Education Foundation Area 5