Faculty Experts on the 10th Anniversary of 9/11


To schedule an interview with one of our experts, please contact University Communications, aumedia@american.edu or 202-885-5950.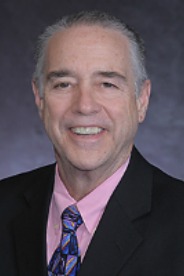 Gordon Adams 
Gordon Adams, an expert on national security and defense, can discuss counterterrorism; the military role in counterterrorism; Iraq and Afghanistan strategy and implementation; fiscal implications of counterterrorism policy."We have created a counterterrorism complex, distorted the focus of Homeland Security efforts to combat terrorism, at some cost to overall homeland issues, are spending far too much on this effort, have over-stated the threat and over militarized the response," said Adams.  "We need more balance in our approach.  And we can safely reduce defense spending since such terrorism threat as exists is not existential and demands a more law enforcement, intelligence and financial approach, and less kinetic operations."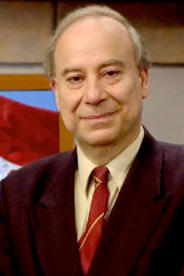 Akbar Ahmed
Ahmed Akbar, an expert on Islam and former Pakistani Ambassador to the United Kingdom, can discuss the need for bridge-building and reflection."It has been a decade since 9/11, which has been marked by such turmoil in the United States and in the Muslim world," said Akbar.  "We have been engaged in two long and costly wars and continue to fight a War on Terror in all corners of the globe which has led to much suffering for all involved.  With the death of Osama bin Laden, it is time to close this chapter and focus on a process of healing and bridge-building."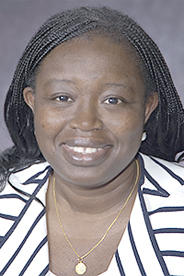 Fanta Aw

Fanta Aw, an expert in intercultural communication and Assistant Vice President of Campus Life, can discuss the impact of 9/11 on the millennial generation and American University students, and student efforts to recognize the 10th anniversary.

Angie Chuang

Angie Chuang, an expert in racial and ethnic minorities in news media, wrote extensively about U.S. ethnic communities impacted by the aftermath of 9/11 -- particularly Afghan and Iraqi immigrants -- as a staff writer at The Oregonian newspaper. She traveled to Afghanistan in 2004 and wrote a series of stories about an Afghan American family's role in the rebuilding of their homeland. That coverage has grown into a nonfiction book manuscript, excerpts of which are published in the Asian American Literary Review's special 10th Anniversary of September 11 Commemorative Issue, The Best Women's Travel Writing 2011, and other venues. Chuang has also presented scholarly research and written media commentaries on news portrayal of Muslim Americans in the wake of the attacks. "For American immigrants with ties to countries like Afghanistan and Iraq, 9/11 and its aftermath has been a heartwrenching, conflicted time. Their adopted homeland went to war with their native homelands, and they -- and countless Muslim Americans -- found themselves viewed as suspect in their country of refuge. It's important for scholars and storytellers to look critically at this era in our history, because our society and our legacy will be defined by how Americans treated their fellow Americans during this uncertain time. As a journalist and writer, I believe the only way to truly understand our changing, often frightening, world and overcome knee-jerk misunderstandings is to tell stories about real people in a real way."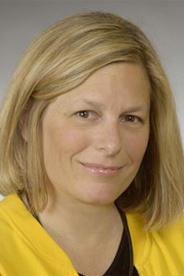 Amy Eisman

Amy Eisman, an expert in interactive journalism and convergent media, can discuss the impact of 9/11 on the millennial generation. Eisman's class "Growing Up in the Shadow of 9/11" concluded that college students and recent graduates—who were as young as 8 when the attacks occurred—are more likely to follow the news, study foreign relations, learn foreign languages, and be politically active because of 9/11. "My spring class, a combination of grads and undergrads, researched the impact of 9/11 on their lives and on the lives of people like them," said Eisman. "They say they do not live in fear of another attack, but they really believe the event affected their lives."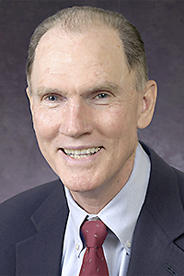 Joe Eldridge

Joe Eldridge, an expert in faith, spirituality, and human rights in American University's Kay Spiritual Life Center, can discuss interfaith reactions to 9/11 and its impact on American University students.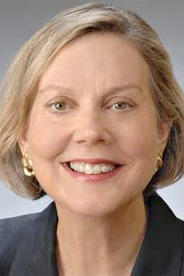 Jane Hall

Jane Hall, an expert on politics and media, can discuss media coverage of 9/11 and the war on terrorism; the impact of 9/11 on politics and policy; the impact of 9/11 on the millennial generation; and patriotism.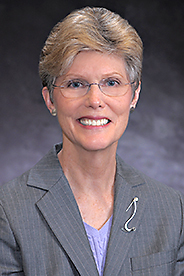 Gail Hanson

Gail Hanson, Vice President for Campus Life, can discuss the impact of 9/11 on the millennial generation and American University students, and student efforts to recognize the 10th anniversary.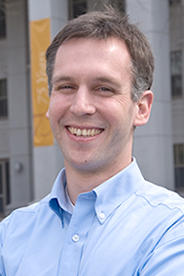 Danny Hayes

Danny Hayes, an expert in political behavior, public opinion, and the media, can discuss public opinion toward terrorism and the wars in Afghanistan and Iraq; media coverage of 9/11 and terrorism; and the impact of 9/11 on elections.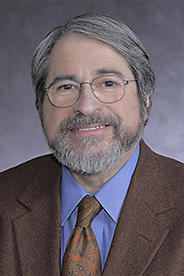 Alan Kraut
Alan Kraut, an expert on immigration, can discuss the implications of the attacks for Muslim-American immigrants and patterns of prejudice related to the episode. A frequent historical consultant to museums and media, Kraut is a consultant to New York's Lower East Side Tenement Museum and PBS television documentaries such as They Came to America and the popular PBS series History Detectives.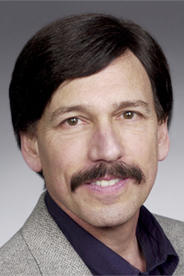 Peter Kuznick
Peter Kuznick, an expert on the history of U.S. culture and film and history, can discuss the intelligence and political failures leading up to the attacks with particular emphasis on the Bush administration's reactions. Kuznick and filmmaker Oliver Stone are collaborating on a book and documentary series in which those same topics are explored. Kuznick can also discuss the Iraq and Afghanistan invasions and changed policies toward civil liberties in the United States in the aftermath of the attacks.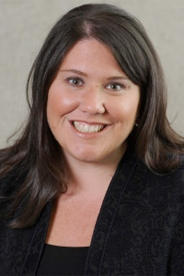 Jennifer Lawless
Jennifer Lawless, director of the Women & Politics Institute, can discuss the impact of 9/11 on women in office, and on campaigns and elections. Lawless authored "Women, War, and Winning Elections: Gender Stereotyping in the Post-September 11th Era," published in Political Research Quarterly in 2004. Her research found "citizens prefer men's leadership traits and characteristics, deem men more competent at legislating around issues of national security and military crises, and contend that men are superior to women at addressing the new obstacles generated by the events of September 11, 2001."
Allan Lichtman
Allan Lichtman, a leading expert on presidential and congressional campaigns and political history, can discuss the attacks' impact on the presidency. Lichtman is well known for his "13 Keys" system, which enables him to predict the outcome of the popular vote solely on historical factors and not the use of candidate-preference polls, tactics, or campaign events. In 2010, he predicted that Barack Obama will be reelected to the White House in 2012. Lichtman recently said the death of Osama bin Laden supports his earlier prediction as it helps Obama meet the 11th "Key" in the system: foreign/military success.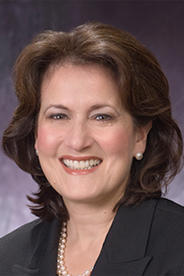 Anita McBride
Anita McBride, executive in residence in the School of Public Affairs, can discuss the evacuation and continuity of White House operations on 9/11, immediate and ongoing U.S. efforts to address Afghan reconstruction and development particularly issues facing women and children, and efforts to train female Afghan police officers and political leaders. McBride, Assistant to President George W. Bush and Chief of Staff to First Lady Laura Bush from January 2005 to January 2009, was in the White House on September 11, 2001.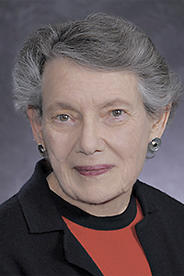 Anna Nelson
Anna Nelson, an expert on presidents and the national security process, U.S. intelligence in the twentieth century, and archives and the declassification of government records, can discuss how the attacks changed national security in the United States, as well as the parallels between the September 11 attacks and Pearl Harbor. "Older generations never forgot Pearl Harbor," Nelson said. "Similarly, September 11 is also changing the world for Americans."


Randa Serhan
Randa Serhan, new director of American University's Arab studies program, had just moved to New York City for graduate school when the September 11 attacks occurred. The attacks impacted her dissertation research, which was an ethnographic study on the Palestinian community in New York and New Jersey. "The attacks factored very strongly into intergenerational relations and later into how the younger generation thought of itself as Americans, Palestinians, and lastly Muslims," Serhan said. "My research ended in 2009 and I have been keeping up with the community since. The third generation is much more cognizant of being Muslim than previous generations were."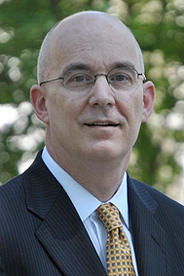 Peter Starr
Peter Starr, an expert on paranoia and conspiracy theories in contemporary American culture, can discuss the conspiracy theories that arose to "explain" the attacks—especially those typical of the "9/11 Truth Movement," which asserts that the U.S. government in some way participated or helped orchestrate the attacks. Starr is author of We the Paranoid, a Web-based multimedia "book" examining how and why conspiracy theories have developed and taken root in American culture during the past two decades.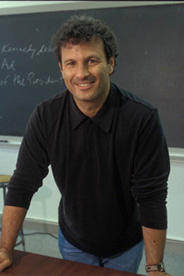 Leonard Steinhorn
Leonard Steinhorn, an expert in campaigns, communication, and popular culture, can discuss the politics of terrorism; how 9/11 has influenced and affected our culture and politics; and how 9/11 has played, and continues to play, in presidential politics.
"September 11th is a both a tragedy and a symbol," said Steinhorn. "The tragedy we know and sadly remember. But it also ushered in a new era for Americans, a time of vulnerability and unease, a sense that we are no longer in complete control of our fate, a feeling that our borders are no longer impermeable to the tumult beyond them. Since 9/11 we have seen our economy teeter, our competitiveness questioned, our banks and big industries fail, our borders penetrated, and our nation consumed in overseas conflicts that seem to have no resolution or end. What was the American Century has turned into the American Uncertainty, and how we adjust to this altered America that 9/11 inaugurated will likely be the story of our contemporary lives."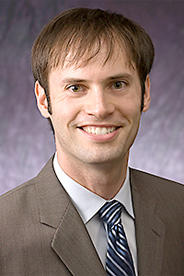 Jordan Tama
Jordan Tama, an expert in foreign policy, national security, and terrorism, can discuss the U.S. response to 9/11, including the pursuit of Al Qaeda overseas and U.S. intelligence and homeland security reform; and the 9/11 commission. "The 9/11 Commission found that our government failed to prevent the 9/11 attacks in part because agencies did not share critical information and cooperate with each other," said Tama. "Since 9/11, our government has been transformed through the creation of the Department of Homeland Security and a major intelligence overhaul. These reforms have significantly improved interagency cooperation and information sharing, and they deserve some of the credit for Al Qaeda's inability to carry out another large-scale attack on U.S. soil. The government still has a long way to go, however, before it achieves the 9/11 Commission's vision of true 'unity of effort.'"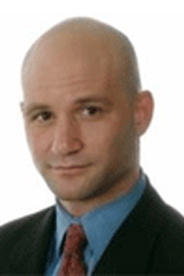 Stephen Tankel
Stephen Tankel, a terrorism expert, can discuss America's fight against terrorism; political, economic, or cultural shifts resulting from the attacks; al-Qaeda's evolving strategy/capabilities; the current threat from al-Qaeda and associated groups, as well as homegrown individuals; the evolution of the wider jihadist movement; and the future of al-Qaeda and other jihadist groups."Osama bin Laden died months before the tenth anniversary of 9/11 having failed to unify the jihadist movement in a war against the U.S.," said Tankel. "Yet many outfits have added attacking the U.S. or its allies to their agendas and al-Qaeda's ability to convince individual jihadist groups to link their struggles with its own should be considered one of the group's greatest achievements. Despite the understandable response in the wake of 9/11 to view all jihadist groups as uniform, their motivations, capabilities and approaches vary based on their specific conditions. The West must recognize there is no one-size-fits-all jihadist and thus no singular solution to the threat from jihadist violence."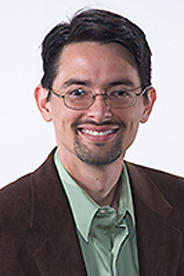 Joseph Young
Joseph Young, a terrorism expert, can discuss global patterns of terrorism, terrorism data, statistical analysis of the causes of terrorism, cross-national explanations for terrorism, how terrorism influences and is influenced by democracy, counterterrorism, Israeli counterterrorism, and domestic terrorism in the United States and Latin America. "Since 9/11, the threat that the U.S. faces from terrorism has changed," said Young. "A large coordinated attack from Al-Qaeda central similar to the attacks on 9/11 is increasingly unlikely. Instead, small-scale attacks perpetrated by disconnected cells or individuals, such as the Fort Hood shootings perpetrated by Major Hassan or the failed attempt by Faisal Shahzad to bomb Time Square, are more common. The recent Norway attacks also serve as a reminder that terrorism can come from individuals with diverse ideological beliefs."