Journalism
New York Times Takes Top Knight-Batten Award for Innovations in Journalism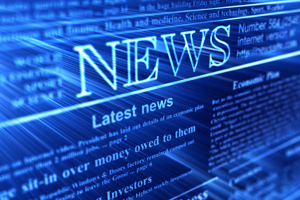 The New York Times swept top honors in the Knight-Batten Awards for Innovations in Journalism with six entries that—as a dynamic body of work in the past year—collectively netted the $10,000 Grand Prize. The awards—which honor creative uses of new technologies to engage citizens in public issues and showcase compelling models for the future of news—are administered by J-Lab: The Institute for Interactive Journalism, a center of American University's School of Communication.

"This year's winner shows that even the biggest, most prestigious news organizations can create just the kinds of small, nimble teams they need to successfully innovate in the digital age," said Jan Schaffer, director of J-Lab.

Winners were selected from 92 entries. A national panel of judges also chose winners for five $1,000 Special Distinction Awards—including one for Nonprofit Journalism—and a $1,000 Citizen Media Award.

"The Knight-Batten Award honors excellent, innovative journalism, news and information ­– not just excellent journalism," said Gary Kebbel, Journalism Program Director for the John S. and James L. Knight Foundation, which funds the awards.

The six entries that won the Times the Knight-Batten Grand Prize include initiatives created in the newsroom and the technology department:
Represent—a tool that helps city residents keep tabs on their elected officials, culling information from dozens of sources into a Facebook-style activity feed
Document Reader—an application that allows documents to be posted online in a clean interface that allows searching, bookmarking, comments, and annotations Custom Times—a prototype for personalized Times news reports that seamlessly transition across print, Web, mobile, television, and even in the car
Debate Analysis Tool—a replicable tool that allowed users to watch the 2008 presidential debates and speeches on demand with a searchable transcript scrolling simultaneously alongside the video
Living with Less—engaging audio and video portraits of peoples' lives that have been upended by the recession
One Word—a replicable tool that asked users on Election Day to share "What One Word Describes Your Current State of Mind?"

Winners of $1,000 Special Distinction Awards are:  

Printcasting—a Web site that allows people to create niche magazines for their communities from their own blog posts and from other blogs and publications that have registered on the site. Advertisers can create their own ads and target which magazines to appear in. Revenues are shared.
Apture—a powerful multimedia program that allows Web content creators to embed images, video, audio and screen grabs into articles so that the content pops up in a small window in the same screen, allowing users to get more information without opening new windows or tabs.
Change Tracker—a Web application developed at ProPublica that monitors content changes on www.whitehouse.gov and that is being shared to allow other news organizations to monitor Web sites.
 Patchwork Nation—a Web site shared by the Christian Science Monitor and the NewsHour with Jim Lehrer that uses reams of demographic data to track how the nation's 3,100-plus counties are dealing with an era of dramatic changes in politics, culture and the economy.

The winner of the $1,000 Citizen Media Award for innovative and useful citizen participation is:

MyReporter.com—an-easy-to use vehicle by the Star News in Wilmington, N.C., that lets people ask questions and get answers from reporters that are cataloged for future reference.
The Center for Public Integrity won a $1,000 Special Distinction Award for Nonprofit Journalism for its innovative uses of digital tools to unpack complex topics as exemplified in:
Broken Government—a searchable assessment of 120 executive branch failures of the Bush administration
Tobacco Underground: The Booming Global Trade in Smuggled Cigarettes—an exposé of the black market for tobacco by 17 journalists in 13 countries
Who's Behind the Financial Meltdown?—an interactive look at the nation's top 25 sub-prime lenders and their Wall Street backers

The winners will showcase their projects at a symposium and awards luncheon this September at the Newseum.

Twenty-one other notable entries—including BankTracker, a project of AU's Investigative Reporting Workshop—and a complete list of winners can be found on the J-Lab Web site.