Journalism
AU Fills Investigative Journalism Gap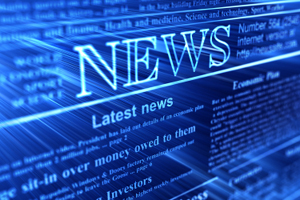 American University is one of at least eight U.S. universities that have launched projects to produce investigative journalism content for the mainstream media. Of those eight projects, five were established in 2008 or 2009, including AU's Investigative Reporting Workshop (launched June 2008). 

Charles (Chuck) Lewis, the executive founding editor of the Investigative Reporting Workshop, says more such projects are in the works at universities in the Carolinas, Chicago, Florida, Oregon, and Minnesota, as well as those in other nations including Japan, England, and Australia.

"I get a phone call just about every day asking how to start projects like the Investigative Reporting Workshop," says Lewis, founder of the Center for Public Integrity and a member of the advisory board or board of directors of three university-affiliated projects launched shortly after the Workshop: Boston University's New England Center for Investigative Reporting, University of Wisconsin–Madison's Wisconsin Center for Investigative Journalism, and San Diego State University's Watchdog Institute.

"Universities are a magnificent incubator for investigative journalism," explains Lewis. "They are a safe haven for the free exchange of ideas and inquiries—both central to investigative journalism; they have the extensive infrastructure—such as libraries, broadcast facilities and equipment—to support it; and have a population of students eager to learn the field."

Success in a Short Time

The Workshop's success under the leadership of Lewis and founding senior editor Wendell Cochran is impressive. It recently netted a $600,000 grant from the MacArthur Foundation and became only the second university-based project to partner with PBS's investigative series FRONTLINE. "Flying Cheap," the first Workshop/FRONTLINE production, explored the origins of and safety concerns surrounding the regional airline industry. It drew ratings 20 percent higher than the FRONTLINE national average when it aired Tuesday, February 9.

Other Workshop accomplishments include partnering with news media outlets like msnbc.com, Financial Times, the Huffington Post, and McClatchy Newspapers on national investigative reports and being one of four nonprofit news organizations nationwide selected to have content published by the Associated Press. The Workshop's BankTracker project—a joint project with msnbc.com—recently won the award for  Creative Use of Online (media) from the Society of American Business Editors and Writers' Best in Business Journalism competition. 

"Chuck Lewis and American University's Investigative Reporting Workshop are providing a new model for investigative journalism at a time when the news industry is plagued by staff cuts and a lack of resources needed to conduct substantive in-depth analytical reporting," says Larry Kirkman, dean of AU's School of Communication. "Lewis and the Workshop are focusing on issues of national and international significance as well as new methods of delivering information. The news consumer is the ultimate winner in this groundbreaking collaboration."

A Unique Position

"The Workshop is the only university-based project of its kind in Washington, D.C., where investigative journalism is acutely needed to hold powerful individuals and organizations accountable," says Lewis.  "It is also the only such project in the world looking at new models for investigative journalism."

Other university-affiliated investigative journalism projects are Brandeis University's Schuster Institute (launched 2004), Columbia University's Stabile Center (launched 2006), Northeastern University's Advanced Reporting and Investigative Reporting Seminar (launched 2008), and University of California–Berkeley's Investigative Reporting Program (began in 1991; formalized in 2006).

Lewis attributes much of the Workshop's success to its expert fundraiser: Barbara W. Schecter. During the Workshop's first full year of operation, it drew $1.1 million in funding. Lewis says they hope to increase that amount by 50 to 80 percent during the coming year. Schecter worked with Lewis at the Center for Public Integrity.

Lewis, a renowned investigative journalist, best-selling author, and former producer for ABC News and CBS's 60 Minutes, was recently granted tenure at AU's School of Communication, the school that houses the Investigative Reporting Workshop.