Communications
Code of Best Practices in Fair Use for Libraries Released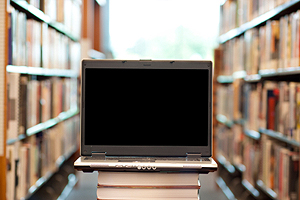 American University's Center for Social Media and Washington College of Law announces the release of the Code of Best Practices in Fair Use for Academic and Research Libraries, a clear and easy-to-use statement of fair and reasonable approaches to fair use developed by and for librarians who support academic inquiry and higher education.  

The Code was developed in partnership with the Association of Research Libraries (ARL).

With the release of this new code, Patricia Aufderheide, director of the Center for Social Media and University Professor in AU's School of Communication, said, "Librarians can now join other communities of practice, like online video, that have designed such codes. They have been able to reduce market friction and meet mission with the confidence that they are acting within the best practices of their peers."

Such codes have a powerful effect both in law and practice. "Courts care what affected communities think about fair use and so do the other policymakers and gatekeepers," noted co-facilitator Peter Jaszi, professor of law at American University. "Now librarians are on the record with a powerful statement of their values."

In dozens of interviews with veteran research and academic librarians, the researchers learned how copyright law comes into play as interviewees performed core library functions. Then, in a series of small group discussions held with library policymakers around the country, the research team developed a consensus approach to applying fair use.

Co-facilitator Brandon Butler, director of public policy initiatives at ARL, said, "The power of this project depends on the many librarians who participated. They were extraordinarily generous with their time and their insight."

The Code deals with such common questions in higher education as:
 - When and how much copyrighted material can be digitized for student use? And should video be treated the same way as print?
 - How can libraries' special collections be made available online?
 - Can libraries archive websites for the use of future students and scholars?

Librarians have already expressed enthusiasm about the release of the Code. Lizabeth A. Wilson, dean of University Libraries at the University of Washington and chair of the ARL Working Group on Fair Use and Related Exemptions, said, "The Code provides librarians with powerful tools to work through copyright challenges in a way that is within the law and that gives due weight to their own values and the considered opinions of their peers in the library community."

Librarians also signaled the significance of the Code, given the collaborative and nuanced processes involved in university policymaking. James F. Williams II, Dean of Libraries at the University of Colorado Boulder and Chair of the ARL Steering Committee for Influencing Public Policies, said, "I believe this code will empower libraries as they work with counsel, administrators, faculty, and other stakeholders to develop reasonable policies and practices tailored to their institutions."

The Code identifies the relevance of fair use in eight recurrent situations for librarians:

 - Supporting teaching and learning with access to library materials via digital technologies
 - Using selections from collection materials to publicize a library's activities, or to create physical and virtual exhibitions
 - Digitizing to preserve at-risk items
 - Creating digital collections of archival and special collections materials
 - Reproducing material for use by disabled students, faculty, staff, and other appropriate users
 - Maintaining the integrity of works deposited in institutional repositories
 - Creating databases to facilitate non-consumptive research uses (including search)
 - Collecting material posted on the web and making it available

In the Code, librarians affirm that fair use is available in each of these contexts, providing helpful guidance about the scope of best practice in each.