Social Sciences
Sexuality and Queer Studies Minor on the Cutting Edge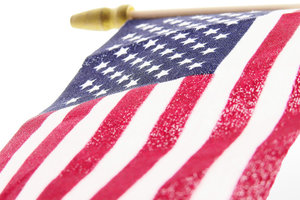 When the College of Arts and Sciences offers its new Sexuality and Queer Studies minor in the fall semester of 2013, it will be at the vanguard of an academic discipline. 
Universities had long had programs in LGBT studies, but those primarily deal with issues of identity. AU's program will be on the cutting edge.
The newest minor, which will be housed within the Women's, Gender, and Sexuality Studies program, will help students explore gender and sexuality issues within an innovative and critical academic framework, said Lauren Weis, director of WGSS and assistant professor of philosophy and religion. The minor has its genesis in student and faculty discussions about queer studies.
"This is a course of study that emerged from a groundswell of support from faculty, staff, and students," she said.
For more than a decade, AU academics have worked to respond to the growing feminist interest in gender and sexuality studies. They recognized the need for a thoughtful, scholarly response, said Gay Young, associate professor of sociology, who helped shepherd the minor. 
"We were building legitimacy and infrastructure for this minor over time," Young said.

Including the word "queer" in the title was one of the ways in which faculty and students decided to move away from narrowly focused notions of identity and focus instead on a broader exploration of sexuality and queer studies as a legitimate field of inquiry.
"This approach reflects theoretical developments in a wide range of academic disciplines that are more intellectually promising than identity-framed studies," Weis said.
Students are already currently taking two of the class requirements for the minor: Sexualities Studies, and Introduction to Queer Studies, both of which are taught by Salvador Vidal-Ortiz, associate professor of sociology. These courses reflect the minor's interdisciplinary underpinnings. Sexualities Studies is a social science course that is empirically driven, whereas Introduction to Queer Studies is a theoretical humanities-based course.
The 18-credit minor will require students to either produce a research project or complete an internship related to the program. Students will also have to take nine credit hours of approved sexuality and queer studies course work in arts and humanities and social sciences.

Queer studies, according to Weis, moves beyond the notions of inclusion and exclusion, challenges the ideas of gay pride and coming out, and encourages students to think about the ways in which people cling to categories to define themselves. The field demands that students think about the idea of liberation in a different way.
"We're challenging students to think in new ways about integrating different methods of inquiry, texts, data, etc., in a way that is academically rigorous and relevant to a real need or urgency in engaging in something beyond polarizing debates," Weis said.  
For Vidal-Ortiz, the minor represents a crucial inquiry into intersectionality — the convergence of issues of race, class, gender, sexuality, ability, etc. With this approach, the field of queer studies doesn't get reduced to simple personal experience.
"This minor builds upon lived experience, but is not about identity or student journeys in the realm of gender and sexuality," Vidal-Ortiz said. "Rather, it is built upon histories and like many ethnic, American and cultural studies programs, it is focused on representations, ideology formations, and theoretically-based arguments that are simply beyond the scope of one's own individualized identity or experience."
While the word "queer" was often used to denigrate a group of people, it is no longer considered an insult in many spheres. The feminist and anti-oppressive movements, as well as many LGBT youth, have reclaimed the word and language surrounding it in an empowering way, Weis said.
"There is an effort to emphasize the more original notion of the word, focusing on difference and interdisciplinarity," she said. "The word 'queer' is not about any particular group of people. It's a movement and an approach that challenges us to think beyond categories that restrict our possibilities and potential."
"Queer studies is all about destabilizing identities."