On Campus
10 Reasons You Need to Go to Preview Day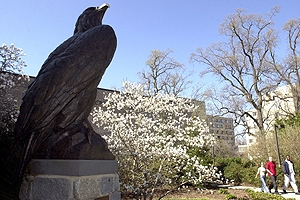 1. Preview Day provides prospective AU students and their families with a sample of the AU experience. You can't get that from the website or promotional materials.
2. Explore AU's beautiful, thriving campus on a typical day during the academic year. Take a campus tour led by current AU student ambassadors—many of whom decided to come to AU when they came to Preview Day. By the way, did you know AU's campus is an arboretum? In addition, one of the landscape projects was recently recognized for its eco-friendly design.

3. It tells AU's Office of Admissions that you are interested, which could be beneficial when you apply. AU's admission evaluation process factors in the extent to which a student has demonstrated interest. A campus visit is the best indication.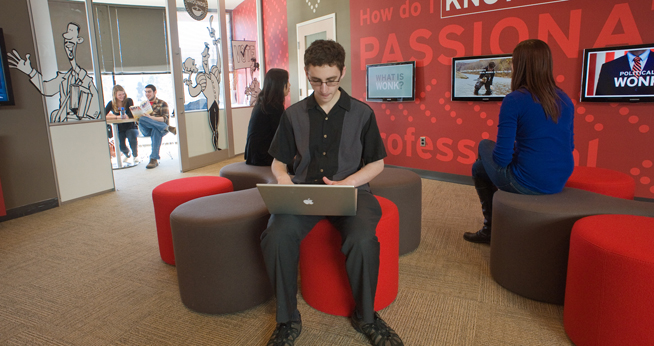 4. Learn more about AU's academic programs. During the late morning Academic Overview sessions, students get the low-down on one of five AU schools of their choice: the College of Arts and Sciences, the Kogod School of Business, the School of Communication, the School of International Service, and the School of Public Affairs. Interested in more than one school? Go to one school's breakfast session and another school's Academic Overview.
5. Hear directly from current AU students about what it's really like to be an AU student—without your parents. Ask any question during this for-students-only session in the afternoon.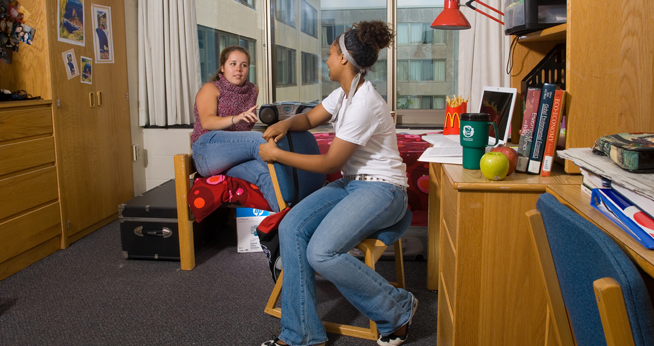 6. Get a taste of campus cuisine. At lunchtime, use a swipe card to eat at one of AU's campus dining venues, including TDR (Terrace Dining Room) and the Tavern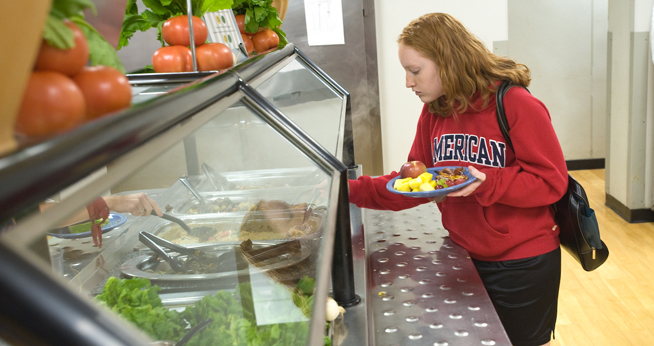 7. Find out if one of AU's unique first year (and beyond) programs would be right for you. Learn about the cohort-based three-year bachelor's degree programs, the prestigious Honors Program, or University College, AU's signature living-learning community.
8. During the Student Life Fair, get more information about the residence halls, dining plans, student activities, and even how you can become a member of the Blue Crew. Also learn about study abroad, opportunities to engage in service projects, the University Library, and numerous other campus offices that provide social, spiritual, health, or academic resources for students.
9. Meet Admissions Experts. Also, investigate options to help finance your education.
10. It's free! There is no charge to participate. Even breakfast and lunch are free.