Doctoral Student Wins Grant to Study Violence Against Indigenous Communities in Peru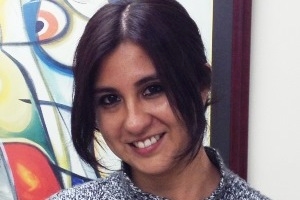 Marcela Torres, an anthropologist, lawyer and Ph.D. student in the School of Public Affairs, has won an internationally competitive grant from the Inter-American Foundation for her research in Peru, Bolivia and Mexico. The research, titled "Politics of Identity in Peru: Evidence from the Andes and the Amazon," argues that in the Andean nations, "new left" politicians, epitomized by Evo Morales in Bolivia, are trying to fuel economic growth and redistribution on oil and natural gas royalty rents. At the same time, they are posing as environmentalists and friendly to indigenous communities in the highlands and rainforests.
Torres argues that in Peru, the state has repressed protesters, killing many people. Tensions have also increased as mining without regulation has commenced in several parts of that resource-rich nation, led in part by state-owned Chinese extraction companies. Torres will study the implications of Bolivia's strong multicultural rights policies and Mexico's weak ones for Peru, where these conflicts have, on multiple occasions, resulted in bloodshed.