Professional News
Kogod Strengthens Commitment to International Impact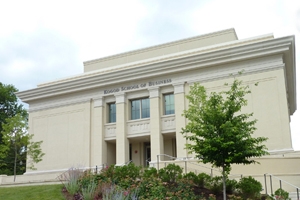 Already known for strong international programming and international diversity on campus, the Kogod School of Business has positioned itself to become a leader in international education by joining the Global Business School Network (GBSN).
GBSN is a consortium of 50 member institutions located in the U.S., Europe, Asia, Latin American, and the Middle East. The primary goal of the network is to partner developed country institutions—Kogod is now one of 17 in the United States—with institutions located in emerging markets.
"We are delighted to join a global alliance of top business schools," said Michael Ginzberg, dean of the Kogod School of Business. "We believe fostering a global perspective in our students is critical to their future success. Working with like minded peers will advance our efforts in and outside the classroom."
Through the network of business schools and other organizations in over 25 countries, Kogod will be able to connect faculty members with similar research interests, create opportunities for student exchanges and faculty-led programs, organize panels and guest speakers, and more.
"As an institutional partnership, the network will serve as a resource for the entire school," said Jolie Roetter, director of global learning programs. "We will advise and support developing country member schools so that they, and we, can strengthen capacity and promote academic excellence."
Kogod has long offered programs and courses focused on emerging markets, including the Kogod Global Management Institute and short-term study experiences in International Dimensions in Management.
Last year, Kogod sent more than 80 undergraduate and graduate students abroad to Chile, Greece, Argentina, Turkey, and China as part of international business courses.