Research
Managing the Politics of Sexuality Education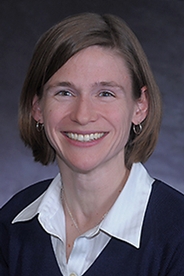 Public health interventions not only require a technically sound foundation but also political and social acceptance to ensure success. This reality is even more necessary for interventions—such as sexual and reproductive health—that challenge culturally traditional or sensitive belief systems. High teen pregnancy and sexually transmitted infection (STI) rates, for example, are easily addressed through greater access to education and information. Given the sensitive nature of such work, institutionalizing key interventions may be difficult to achieve. Associate professor Rachel Sullivan Robinson's research currently investigates how political and social actors accept and institutionalize the implementation of sexual education interventions. Robinson and her co-principal investigator, School of Public Affairs (SPA) associate professor Jeremy Shiffman, recently received funding from the MacArthur Foundation to investigate the processes and conditions in which school-based sexual education curriculum is integrated and sustained within Nigeria as compared to efforts in the United States.

Nigeria is a country that has worked hard to address and overcome poor conditions in reproductive health and STIs such as HIV. For a country with high religious sensitivity and low social power of its young women, the federal government has worked alongside other societal representatives to ensure the adoption of a comprehensive national strategy related to sexuality education in Nigerian secondary schools. Robinson and Shiffman intend to analyze specific, undocumented strategies that enabled the adoption of a national strategy around sexual education even in the face of political and social opposition. Lessons learned from this work are important in that these processes may inform how other countries, even the US, may employ specific approaches to ensure buy-in and implementation of sexuality education.
Unique to Robinson's and Shiffman's analysis is the comparison of Nigeria's sexuality education efforts to that of the abstinence only strategies employed in Mississippi schools. Mississippi serves as an interesting counterpoint not only because the strategies are completely opposite but also because the state's teen pregnancy and STI rates are comparably high to that of Nigeria. Moreover, Mississippi's current response (e.g. abstinence only) is an opposite reaction to competing and sensitive cultural norms in sexual education. Both Robinson and Shiffman hope to glean lessons from Nigeria that may be applied and translated state side—a bit of a twist considering most analyses often overlook successful strategies present in low-income countries and how such strategies may apply to addressing similar problems in high-income countries.

This work carries important implications for how the future of development, particularly with regards to reproductive and sexual health, can benefit from observing low-income countries as models to promote stronger practices to overcome global public health challenges. The goals of this work are to facilitate a stronger understanding of the advocacy required to accomplish sweeping reforms and institutionalization of policy ideas that receive political and societal opposition.

Robinson is no stranger to field work and research in the topic of sexual and reproductive health. A trained sociologist, her research focuses on the politics of population, reproductive health, and HIV/AIDS in sub-Saharan Africa. Recent work of hers in Africa explored the process of population policy adoption by African governments and the emergence of reproductive health NGOs. Her forthcoming book, Intimate Interventions, examines the relationship between family planning and HIV/AIDS interventions at a global level across sub-Saharan Africa with case studies in Nigeria, Malawi, and Senegal.