Dana
from Jordan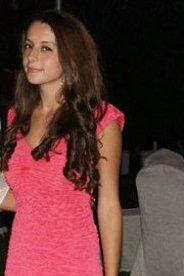 Languages: Arabic, English
Major: Finance (KSB)

---
Tell us about your favorite professor. What has made them great?
My Statistics professor that I had last semester was one of my favorite professors here at AU. The subject is not an easy one and requires a lot of work. One of the first things this professor said is that the last thing we care about in this class is grades. He said that we are here to learn and to able to excel in this course. This was a great motivation for all of us, although the assignments were hard, but that didn't stop us from trying. 
He kept telling us that if we work on a problem again and again and we still can't solve it then we should go and talk to him. He offered great help and made us care about learning the skills and techniques rather than worrying about grades. This is what I love about AU, everyone here is passionate about what they do and the professors really care about their students.

What's your favorite part about living in DC?
One of the great things about DC is that you meet people from all around the world. Wherever you go you meet people from different countries, where you learn about different lifestyles and backgrounds. In DC you are technically living in the Unites States but you are surrounded by people from all over the world. This helps you in making international friends, trying different cuisines and learning from different cultures.