Washington Semester Orientation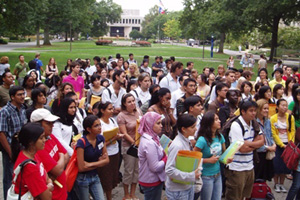 WSP International Welcome:
Spring 2016 and full-year Washington Semester Program participants from overseas institutions begin the program with a flexible, but required check-in and orientation. 
Orientation Information is COMING SOON!
For other questions, please contact the Washington Semester program by email or call +1 202 895 4926.