New Admissions and Recruitment System Launches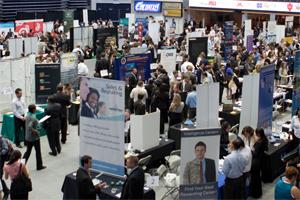 Earlier this year, the Graduate Admissions Technology Subcommittee assessment report recommended Ellucian's Recruiter product as an enterprise wide solution to meet the functional requirements of admissions at American University. Ellucian Recruiter is a comprehensive system for recruitment and admissions processing and will enable American University to maintain a competitive advantage through modernizing and streamlining the admission and enrollment management processes to better meet the demands of prospective applicants.
Ellucian Recruiter is being implemented in phases, as a prospecting and admissions tool for undergraduate, graduate, and professional schools. These include the College of Arts and Sciences, the School of Communication, the School of Professional and Extended Studies, the Kogod School of Business, the School of Public Affairs, the School of International Service, and the Office of Enrollment. 
This tool will assist centralized admission operations across these schools that in turn will promote consistent business definitions, processes, and reporting to inform university leadership in decision making. Better performance tracking, analytics, and reporting will aid university leaders in effective goal setting, planning, and forecasting future admission operations.
Recruiter launched in October for the College of Arts and Sciences, and work is underway for the next two schools: The School of Communication and the School of Professional and Extended Studies. This central system will replace the outdated enrollment management system that is currently being used by KOGOD, SPA, and SIS.
For more information, please contact the IT Help Desk at 202-885-2550, e-mail helpdesk@american.edu, or instant messenger at AskAmericanUHelp.