Configure Your Handheld Mobile Device for Lotus Traveler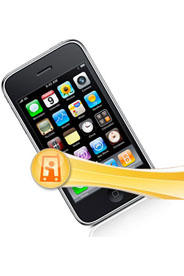 Would you like to access your AU e-mail, calendar, and contacts from your SmartPhone or Mobile Device? Lotus Traveler synchronizes your AU e-mail, calendar, to-do list, address book, and journal data in real time.
Lotus Traveler provides two-way, over-the-air synchronization between our Lotus Notes servers and the following handheld mobile devices:
Android
Apple iPad, iPhone, or iPod Touch
Microsoft Windows Mobile
Nokia Symbian

When new mail messages arrive in your Inbox, they are automatically sent to your handheld device without you needing to do anything and can trigger a notification event, such as a tone or a device vibration. Updates made on the device, such as: sending a new e-mail or changing a calendar entry, are synchronized with the server as soon as a network connection is available.

In order to use Lotus Traveler and comply with AU's IT Security Policies, you will be required to set a PIN or password on your handheld mobile device before you configure it to have AU data pushed to it. If you do not set a PIN or password before you install Lotus Notes Traveler, you will be prompted to set one during the installation. Please choose a PIN or password that is familiar to you and easy to remember, as all data can be wiped from the device if the wrong password is entered 10 times or more.
PLEASE NOTE: If you lose your handheld mobile device configured for Lotus Traveler, contact the IT Help Desk immediately at 202-885-2550, helpdesk@american.edu, or AskAmericanUHelp as they can send a command to the device to have it wiped of all data.