Windows XP End of Support

AU will no longer be supporting Windows XP beginning May 2014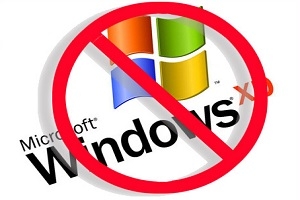 Due to a Support Lifecycle policy that Microsoft introduced in 2002, Microsoft products have more predictability and transparency on how long they will be supported for. Microsoft Business and Developer products, such as Windows and Office, receive at least 10 years of support at their latest service pack level. 
Microsoft has announced that Microsoft Windows XP SP3 and Microsoft Office 2003 will be reaching the end of their support lifecycle on April 8, 2014. This means that no new security updates and hotfixes will be released for those products after that date, and no support from Microsoft will be available.

As a result, AU will no longer be supporting Windows XP and Office 2003 beginning in May 2014, after the completion of the Spring semester. Computers running Windows XP will not be able to use the AU network after that time, including Virtual Private Network (VPN) access. 
The Office of Information Technology has already begun the process of migrating all AU-owned computers to Windows 7. Older computer models running Windows XP that are eligible for replacement and are not Windows 7 capable will be replaced with newer computers. Newer computers running Windows XP will be upgraded to Windows 7.
It is extremely important that Windows XP be phased out at AU for two main reasons:
Security & Compliance Risks: Continuing to use unpatched and unsupported software at AU would be a security risk. This could result in AU failing internal and external audit controls.
Software & Hardware Incompatibilities: There is a risk that updates to many software applications widely used at AU will result in them no longer working on Windows XP. Also, hardware manufacturers are releasing newer models of computers that no longer run Windows XP.
What Does This Mean For Me?

Beginning in May 2014, Windows XP computers will no longer be able to connect to the AU network, or access the AU VPN.

If you are an AU faculty or staff member, and you work on an AU-owned Windows XP computer, please contact the IT Help Desk to determine whether your computer needs to be replaced or upgraded to Windows 7.
Students, faculty, and staff with personal computers running Windows XP will need to upgrade their computers to Windows 7 to be able to connect to the AU network or VPN after May 2014.

If you have any questions or would like further information, please contact the IT Help Desk at 202-885-2550 or email helpdesk@american.edu.