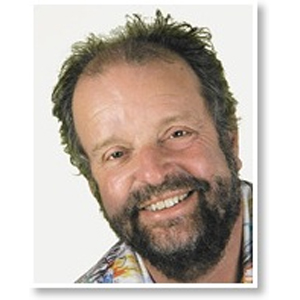 David Culver
Professor
Department of Environmental Science
David C. Culver did his undergraduate work at Grinnell College and his PhD at Yale University.The author or editor of five books and over 100 articles, he has studied many aspects of the biology of subterranean animals, especially cave animals.His field sites range from seeps in the George Washington Memorial Parkway to the caves of Slovenia. His most recent book, written with Tanja Pipan, is Biology of Caves and Other Subterranean Habitats, published by Oxford University Press.

Degrees

PhD, Biology, Yale University
BA, Biology, Grinnell College
Loading ...

OFFICE

CAS - Environmental Science
Beeghly - 316
1-5PM, M 2-5PM Tu
FOR THE MEDIA

To request an interview for a
news story, call AU Communications
at 202-885-5950 or submit a request.
---
Partnerships & Affiliations
Member (1993- Present)

Member (2007-Present)
Scholarly, Creative & Professional Activities
Research Interests
In cooperation with the National Park Service, he studies the distribution and biology of the very strange shrimp-like animals that are unique to seeps in parks in the Washington, D.C. area.  A second area of interest is the distribution of hotspots of subterranean biodiversity world-wide. Finally, he is studying the fauna of superficial subterranean habitats, such as seeps, that have many of the morphological features of cave animals, such as eyelessness and loss of pigment.
Honors, Awards, and Fellowships
   
Fellow of the American Association for the Advancement of Science (AAAS)
   
Treasurer, Karst Waters Institute (www.karstwaters.org)
   
Associate Researcher, Karst Research Institute ZRC-SAZU, Postojna, Slovenia
Professional Presentations
   
New Insights into Subterranean Life: Superficial Subterranean Habitats, presented at biennial meeting of the Society for Subterranean Biology, Fremantle, Australia, September, 2008
Selected Publications
   
Culver, D.C., and W.B. White [eds.].2005.Encyclopedia of Caves.Academic/Elsevier, Amsterdam.
   
Christman, M.C., D.C. Culver, M. Madden, and D. White. 2005.Patterns of endemism of the eastern North American cave fauna. Journal of Biogeography 32:1441-1452.
   
Culver, D.C., T. Pipan, and S. Gottstein. 2006.Hypotelminorheic—a unqiue freshwater habitat.Subterranean Biology 4:1-8.
   
Culver, D.C., and T. Pipan. 2007.What does the distribution of stygobiotic copepoda (Crustacea) tell us about their age? Acta Carsologica 36:87-92.
   
Pipan, T., and D.C. Culver. 2007.Regional species richness in an obligate subterranean dwelling fauna—epikarst copepods.Journal of Biogeography 34:854-861.
   
Pipan, T., and D.C. Culver. 2007. Copepod distribution as an indicator of epikarst system connectivity.Hydrogeology Journal 15:817-822.
   
Simon, K.S., T. Pipan, and D.C. Culver.2007. A conceptual model of the flow and distribution of organic carbon in caves.Journal of Cave and Karst Studies 69:279-284
   
Zagmajster, M., D.C. Culver, and B. Sket.2008. Species richness patterns of obligate subterranean beetles in a global biodiversity hotspot - effect of scale and sampling intensity.Diversity and Distributions 14:95-105.
   
Culver, D.C. and T. Pipan 2009. Biology of Caves and Other Subterranean Habitats. Oxford University Press, Oxford, U.K.
Grants and Sponsored Research
March 2007 to April 2009—Cave Conservancy of the Virginias—"Cave Species Descriptions in the Virginias"
June 2007 to June 2009 Maryland/DC Chapter, The Nature Conservancy—"Fauna of Dripping Water in Caves as Monitors of Cave Ecosystem Health"