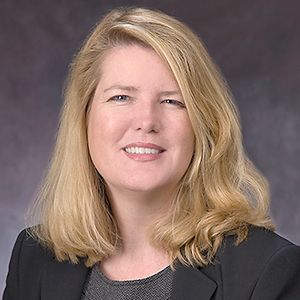 Kristine Erickson
Psychologist in Residence
Department of Psychology
Dr. Erickson's research experiences include neuroendocrine correlates of behavior in rhesus macaques at the NIMH Animal Facility in Poolesville, MD, physician knowledge and practice regarding women's health issues at the American Congress of Obstetricians and Gynecologists (ACOG) in Washington, DC., and the functional neuroanatomy of emotion at the National Institutes of Health. At the NIMH Section on Neuroimaging in Mood and Anxiety Disorders she investigated the neuropsychology and neurophysiology of stress, anxiety and depression. Research interests also include neuropsychological outcomes of children born extremely low birth weight (< 1000g) or late preterm (34-36 weeks gestation). Currently, she collaborates with ACOG and with the Laureate Institute for Brain Research in Tulsa, OK.

Degrees

B.S., M.A., Ph.D.
Loading ...

FOR THE MEDIA

To request an interview for a
news story, call AU Communications
at 202-885-5950 or submit a request.
Scholarly, Creative & Professional Activities
Selected Publications
Young K. D., Erickson K., Nugent A. C., Fromm S. J., Mallinger A. G., Furey M. L., et al. (2012). Functional anatomy of autobiographical memory recall deficits in depression. Psychol Med, 1-13.
Crotty K. C., Ahronovich M. D., Baron I. S., Baker R., Erickson K., & Litman F. R. (2012). Neuropsychological and behavioral effects of postnatal dexamethasone in extremely low birth weight preterm children at early school age. J Perinatol, 32(2), 139-46.
Young K. D., Drevets W. C., Schulkin J., & Erickson K. (2011).  Dose-dependent effects of hydrocortisone infusion on autobiographical memory recall.  Behav Neurosci, 125(5), 735-41.
Cannon D. M., Klaver J. M., Peck S. A., Rallis-Voak D., Erickson K., & Drevets W. C. (2009). Dopamine type-1 receptor binding in major depressive disorder assessed using positron emission tomography and [11C]NNC-112. Neuropsychopharmacology, 34(5), 1277-1287.
Holmes M. K., Erickson K., Luckenbaugh D. A., Drevets W. C., Bain E. E., Cannon D. M., et al. (2008). A comparison of cognitive functioning in medicated and unmedicated subjects with bipolar depression. Bipolar Disord, 10(7), 806-815.
Erickson K., Drevets W. C., Clark L., Cannon D. M., Bain E. E., Zarate C. A., Jr., et al. (2005). Mood-congruent bias in affective go/no-go performance of unmedicated patients with major depressive disorder. Am J Psychiatry, 162(11), 2171-2173.
Erickson K., Gabry K. E., Lindell S., Champoux M., Schulkin J., Gold P., et al. (2005). Social withdrawal behaviors in nonhuman primates and changes in neuroendocrine and monoamine concentrations during a separation paradigm. Dev Psychobiol, 46(4), 331-339.
Erickson K., Drevets W., & Schulkin J. (2003). Glucocorticoid regulation of diverse cognitive functions in normal and pathological emotional states. Neurosci Biobehav Rev, 27(3), 233-246.
Erickson K., Thorsen P., Chrousos G., Grigoriadis D. E., Khongsaly O., McGregor J., et al. (2001). Preterm birth: associated neuroendocrine, medical, and behavioral risk factors. J Clin Endocrinol Metab, 86(6), 2544-2552.