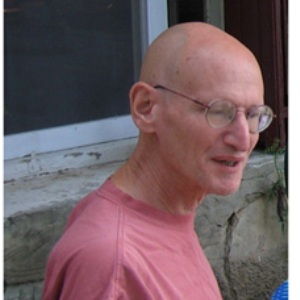 Jonathan Loesberg
Professor Emeritus
Department of Literature
Additional Positions at AU

Literature Professor

Professor Loesberg has written three books, Fictions of Consciousness: Mill, Newman and the Reading of Victorian Prose; Aestheticism and Deconstruction: Pater, Derrida, and De Man; and A Return to Aesthetics: Autonomy, Indifference, and Postmodernism. He is also the author of numerous articles on Victorian literature, the novel, literary theory, and the connections between literature and philosophy.

Degrees

PhD, Cornell University

Languages Spoken:

French
Loading ...

FOR THE MEDIA

To request an interview for a
news story, call AU Communications
at 202-885-5950 or submit a request.
---
Partnerships & Affiliations
Carlyle Annual

Advisory Board

Prose Studies

Editorial Board
Scholarly, Creative & Professional Activities
Selected Publications
   
"Eliot, Evolution and Aesthetics" in Companion to George Eliot, eds. Amanda Anderson and Harry Shaw.
   
    "Kant's Aesthetics and Wilde Form," Victoriographies, 1.1 (2011), 79-85.                                                                                                                                                                                                                                                                                                                                                                                                                               
       
"Browning Believing: 'A Death in the Desert' and the Status of Belief" Victorian Literature and Culture, 38 (2010), 209-238.
   
Entry on "Aestheticism" accepted by Princeton Encyclopedia of Poetry and Poetics.
   
"Darwin, Natural Theology, and Slavery: A Justification of Browning's 'Caliban," ELH, 75 (Winter, 2008), 871-897.
   
"Kant, Hume, Darwin and Design:Why Intelligent Design Wasn't Science Before Darwin and Still Isn't," The Philosophical Forum, 38  (Summer, 2007), 95-123.
AU Expert
Area of Expertise: Literary theory, deconstruction, aesthetics, nineteenth-century British literature, the novel, Darwin and debates over intelligent design

Additional Information: Jonathan Loesberg is the author of Fictions of Consciousness: Mill, Newman and the Reading of Victorian Prose (1986) and Aestheticism and Deconstruction: Pater, Derrida and de Man (1991). He has been a fellow at the Rutgers Center for the Critical Analysis of Contemporary Culture, where he completed Return to Aesthetics: Autonomy, Indifference and Postmodernism (2005). He is also the author of numerous articles on Victorian literature, the novel, literary theory, and the connections between literature and philosophy.
 
Media Relations
To request an interview please call AU Media Relations at 202-885-5950 or submit an interview request form.