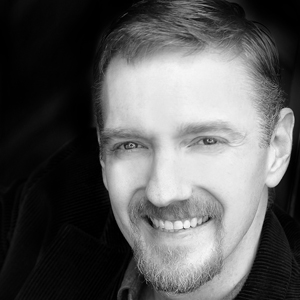 Karl Kippola
Associate Professor
Department of Performing Arts
Karl Kippola holds a BA in Drama (University of Montana), an MFA in Acting (Wayne State University), and a PhD in Theatre (University of Maryland). As an actor, director, choreographer, adapter, and dialect coach, Kippola has been involved in well over a hundred productions throughout the country. Locally, he has worked with Everyman Theatre, Rep Stage, Olney Theatre, Baltimore Shakespeare, Virginia Shakespeare, Bay Theatre, Imagination Stage, Metro Stage, Round House, Center Company, Firebelly, Ford's Theatre, and the Shakespeare Theatre. In his ninth year at American University, he has directed Kiss Me, Kate; Of Thee I Sing; The Mystery of Edwin Drood; Hamlet; Urinetown;  The Country Wife; Tartuffe; Oklahoma; and Company. He has delivered papers at several conferences and has published articles in the Journal of American Drama and Theatre, Theatre Symposium, Theatre Journal, Theatre Survey, and Theatre History Studies. His research focuses on nineteenth-century American theatre.  His book, Acts of Manhood: The Performance of Masculinity on the American Stage, 1828-1865, will be published by Palgrave Macmillan in 2012.

Degrees

PhD, Theatre Performance Studies, University of Maryland
MFA, Acting, Wayne State University
BA, Drama, University of Montana
Associate of Arts, Olympic College
Loading ...

OFFICE

CAS - Performing Arts
Katzen Arts Center - 227
FOR THE MEDIA

To request an interview for a
news story, call AU Communications
at 202-885-5950 or submit a request.
---
Teaching
Summer 2015

PERF-220 Reflect of Am Society on Stage
Spring 2016

PERF-414 Theatre Performance Practicum: Acting IV: Audition Technique

PERF-450 Rotating Topics in Theatre: Acting for the Camera
Scholarly, Creative & Professional Activities
Research Interests
Karl Kippola's academic research focuses primarily on the performance of masculinity on the nineteenth-century American stage.  He also has studied and explored a range of issues related to musical theatre history and performance practices.
Professional Presentations
Commissioned Paper – "'A Mountain of a Man:' Edwin Forrest's Performance of American Masculinity." The Geography of Americanism: Creating Antebellum Culture – William Gilmore Simms/Edwin Forrest Bicentennial Celebration, 2006
Paper Presentation – "Sagacious Satire or Shallow Shenanigans: The Relevance of Gershwin's Of Thee I Sing Then and Now."  Association for Theatre in Higher Education, 2005
Paper Presentation – "From Gentility to Madness: The Dangers of Emulation in the Life and Career of John C. McCullough." International Federation of Theatre Research, 2005
Panel Presentation – "Does Race Matter on Stage Now?"  Association for Theatre in Higher Education, 2004
Seminar Paper – "Substantiating the Ephemeral: The Historical Uses of Edwin Booth."  American Society for Theatre Research, 2003
Panel Presentation – "Raising the Dead: Performing Lost Theatre Histories."  Southeaster Theatre Conference, 2003
Paper Presentation – "Alternatives to Anglomania: Constructing Theatrical Models of Masculinity in the Early American Republic."  Society for Early Americansists, 2003
Paper Presentation – "Suppressing the Female Voice: Edwin Forrest's Silencing of Women in Robert T. Conrad's Jack Cade."  Southeastern Theatre Conference, 2002
Paper Presentation – "Shades of Difference: From The Quadroon (1856) to the Octoroon (1859)."  New England Popular Culture Association, 2001
Panel Chair – "Borders, Citizenship, and National Belonging."  American Literature Association, 2001
Honors, Awards, and Fellowships
Effy Award for Best Supporting Actor, 2006-2007
Judge for Helen Hayes Awards, covering professional DC theatre, 2004-2007
Baltimore Theatre Alliance Award, Best Play, 2006, Opus
Mellon Fellowship, Library Company of Philadelphia & Historical Society of Pennsylvania, 2002-2003
Selected Publications
"The Masculine Transformations of 'Genial' John McCullough," in Theatre History Studies, 27, 2007.
Book review of Women's Contribution to Nineteenth-Century American Theatre, edited by Miriam Lopez Rodriguez and Maria Dolores Narbona Carrion, in Theatre Survey, 27 (1), May 2006
Performance review of Big Death and Little Death, by Mickey Birnbaum, performed by the Woolly Mammoth Theatre Company, Washington, DC, Theatre Journal, 57 (4), December 2005.
"Edwin Booth," in Companion to American Drama, ed. Jackson R. Bryer and Mary C. Hartig (New York: Facts on File, 2004), 64.
"Suppressing the Female Voice: Edwin Forrest's Silencing of Women in Robert T. Conrad's Jack Cade," in Theatre Symposium, 10, Fall 2002.
"The Battle-Shout of Freemen: Edwin Forrest's Passive Patriotism and Robert T. Conrad's Jack Cade," in The Journal of American Drama and Theatre, 13 (3), Fall 2001.
Exhibitions/Performances
AU Directing: Tartuffe; The Country Wife; Urinetown; Hamlet; The Mystery of Edwin Drood; Of Thee I Sing; and Kiss Me Kate.
DC-area Directing: Tartuffe (Journeymen Theatre Ensemble); Frosty the Snow Man (Adventure Theatre); 2006 GALA: Imagination Works Wonders (Imagination Stage); and Betrayal (Bay Theatre Company).
Other Representative Directing Credits: Scapin, SubUrbia, The Drunkard, and Waiting for Godot (University of Maryland); Forum and Me and My Girl (Blatt's Dinner Theatre).
Dorian in Opus (Everyman Theatre Company) – Baltimore Theatre Alliance Award for Best Play, 2006
Malvolio in Illyria (Virginia Shakespeare Festival) – Effy Award for Best Support Actor, 2006-2007
Serge in Art and Tyler Rayburn in Light Up the Sky (Everyman Theatre Company)
Richie Stella in Intelligence and Johann Friedrich Fasch in Bach at Leipzig (Rep Stage)
Alfie Byrne in A Man of No Importance; Sergius Saranov in Arms and the Man; and The Sneeze (Bay Theatre Company)
Banquo in Macbeth; Stephano in The Tempest; The Complete History of American Abridged; and The Complete Works of William Shakespeare Abridged (Virginia Shakespeare Festival)
Other DC-area Acting Credits: Ford's, Shakespeare Theatre, Olney, Baltimore Shakespeare, Imagination Stage, Firebelly, and Center Company.