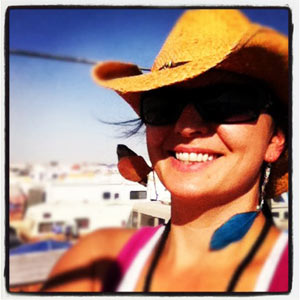 Kimberley Williams
Adjunct Instructor
School of Communication
Kimberley Williams is an adjunct professor of Film and Media Arts. An independent Producer, she considers herself to be a "multi-media" artist as she also works with music, photography, graphics and writing.  Prior to receiving her MFA in Film and Media Arts in 2007, Ms. Williams was a public education teacher for six years.  Since then, Ms. Williams has worked as an Associate Producer for several television production companies and more recently produced several short videos for non-profit organizations in the greater DC metro area. Currently enjoying her role as a new mother in addition to teaching at AU, Kimberley is also trying to finish her documentary film called Broken Hearts & Butterflies; a personal story about her family, and a project she has been working on for five years.
Loading ...

FOR THE MEDIA

To request an interview for a
news story, call AU Communications
at 202-885-5950 or submit a request.